As we know, Jio is India's largest telecom network, with over 420 million subscribers. and Jio is a game-changer in the Indian telecom industry. Jio's 5G service network is starting to work across India. But now plenty of Jio users are experiencing the "Jio Sim Not Showing Network" problem.
On Reddit, some users are discussing the "My Jio sim not showing network" issue. So if you're also a victim of this Jio sim not showing network after long time issue, you should read this article till the end.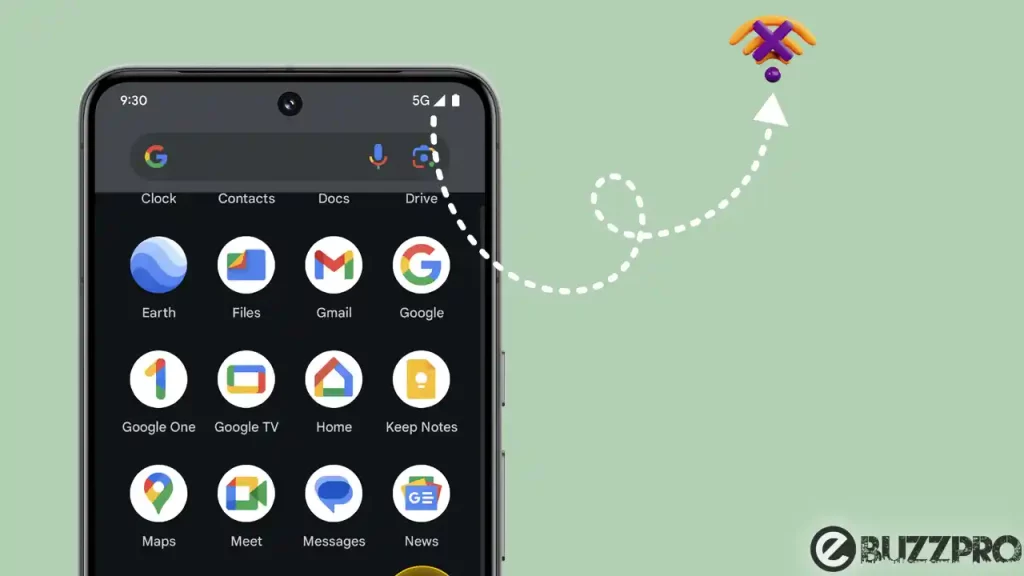 Why is My Jio Sim Not Showing Network?
There are a few reasons why is Jio Sim Not Showing Network properly. Some of the most common reasons include.
Poor network coverage

If you are in an area with weak network coverage, you may experience no service on your Jio phone. This is especially common in rural areas or regions with a lot of obstacles.

Incorrect SIM slot

If your phone has dual-SIM functionality, make sure that your Jio SIM card is inserted into the correct slot. In many phones, only the primary slot is fully compatible with 4G networks.

Locked SIM card

If you have not used your Jio SIM card for an extended period, it may have locked. You will need to contact Jio customer care to unlock it.

Hardware issue

If you have tried all of the above and your Jio SIM is still not working, it is possible that there is a problem with your phone's hardware. In this case, you will need to take your phone to a repair center.

Network congestion

If there is a lot of traffic on the Jio network in your area, you may experience service disruptions.
How to Fix Jio Sim Not Showing Network?
If you are experiencing issues with the Jio Sim showing not registered on network, here are some possible ways to fix this Jio Sim Not Showing Network problem.
1. Restart Your Device (Android, iPhone, iPad)
If the Jio network suddenly disappears from your mobile and you are not able to see the network even after some time, So in such a situation, first of all, restart your mobile phone. Sometimes minor software glitches are fixed by restarting the device.
2. Check for Jio Network Server Outages
Jio periodically publishes information about network outages on its website and social media pages. Check these sources to see if there is a known outage in your area.
3. Check Your SIM Card
Make sure that it is properly inserted into the correct SIM slot. If it is dirty or damaged, try cleaning it or using a different SIM card.
4. Try Changing Your Phone's Network Mode
This can be useful if you are in an area with weak network coverage or if you are experiencing connection problems. To change your phone's network mode, go to Settings > Mobile networks > Network mode and try setting it to LTE/GSM Auto or LTE Only.
5. Reset Your Network Settings
This will reset all of your network settings to their default values. To do this on an Android phone, go to Settings > System > Reset options > Reset Wi-Fi, mobile & Bluetooth. On an iPhone, go to Settings > General > Transfer or Reset iPhone > Reset > Reset Network Settings.
6. Manually Select the Jio Network
Sometimes this can fix network issue. To do this on an Android phone, go to Settings > Mobile networks > Network operators > Select network manually. On an iPhone, go to Settings > Cellular > Network Selection > Select Manually.
7. Update Your Phone's Software
Sometimes outdated phone software causes network issues. Make sure that you are running the latest version of your phone's software. Software updates often include bug fixes and performance improvements that can resolve network connectivity issues.
---
So friends, how did you like this "Jio Sim Not Showing Network" article? Do tell us by commenting below. Also, do share the post with your friends.
Join Instagram, If You Like This Article Follow Us on Twitter, Facebook, Join Telegram and Subscribe Our YouTube Channel. We Will Keep Bringing You Such Updates.