From the minds of the people to the social media regarding the flying car, there was a different craze for this flying car and it is still going on. But according to the information received, it is now being speculated that the Flying Car will be able to travel soon. According to the same report, the Flying Car could be launched by the companies making it in the market by 2023.
The same report also states that big companies are involved in giving the finishing touches to this flying car. So that this Flying Car can be brought in the market by 2023. The same manufacturer of this Flying Car is a LuftCar company based in Florida, USA. So now you must also be thinking that after all, how will the design of this flying car be? So let's know everything below.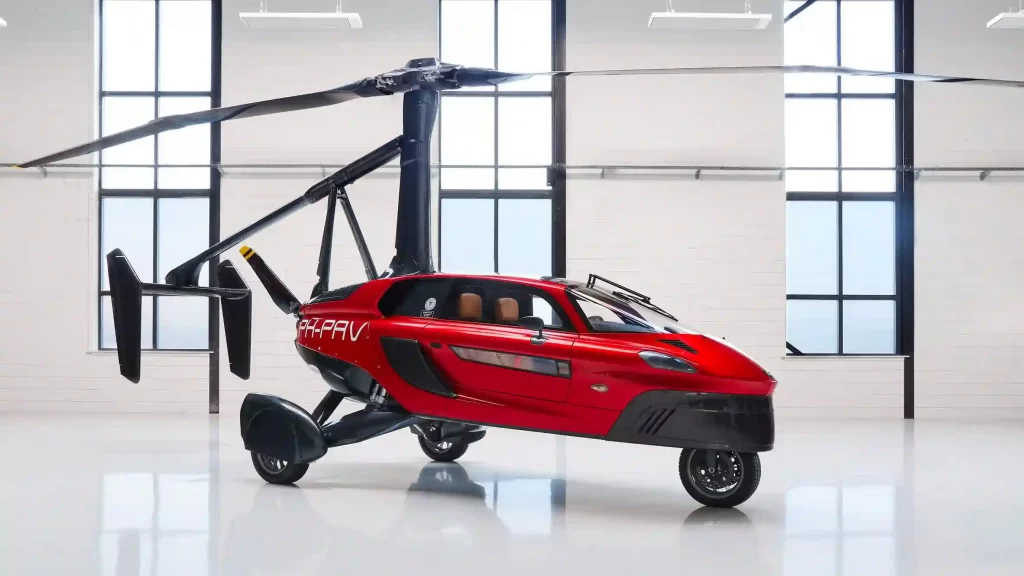 Flying Car Design Concept
As mentioned above, this flying car is being made by LuftCar. Now the flying car design concept has been leaked in a report. According to which this LuftCar Flying Car will have 6 propellers. And the speed of this flying car can be seen up to 220 mph (350 km per hour). If the same sources and leaks are to be believed, then this Flying Car will be able to fly up to a height of about 4 thousand feet. Also, according to the information, this flying car can travel up to 150 miles (240 km) at a time.
Flying Car Price
By now you must have got a lot of information about this flying car. But now it comes to what will be the cost of this LuftCar Flying Car? So according to the information received from the report, the price of this LuftCar Flying Car can be around 35 thousand US dollars. And it is going to be a total 5 seater Flying Car.
Flying Car connection to India
Now you must also be thinking that now what is the connection of this flying car with India? So let us tell you that the CEO of this LuftCar company is Saint Satya. When the same Saint Satya's LinkedIn profile was seen, it was found that he did his graduation from Anna University and shifted to America to complete his further studies. During this, he got a job in America itself.
Join Telegram, If You Like This Article Follow Us on Instagram, Twitter, Facebook and Subscribe Our YouTube Channel. We Will Keep Bringing You Such Updates.