Google is celebrating Pizza Day in India today. And for this, Google displayed Pizza Doodle as Google Doodle in Google Search Engine. And people are also very fond of Pizza Doodle for Pizza Day. Today on 6 December 2021, Google, the world's most popular search engine, dedicated an interactive doodle celebrating Pizza Day.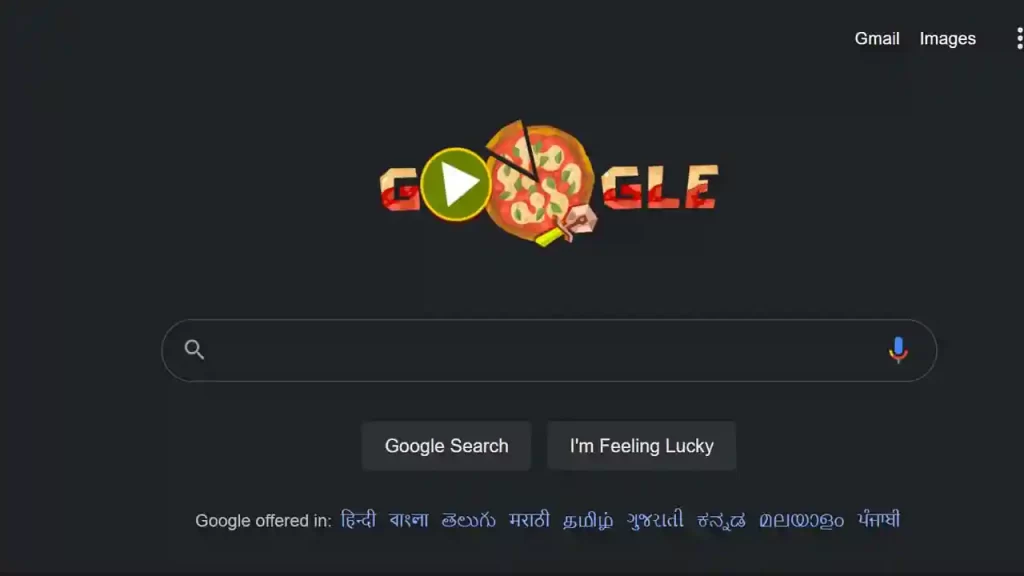 Google is Celebrating Pizza Day With Pizza Doodle in India Today
Today's Google Doodle includes a puzzle with 11 of the most popular pizza toppings from around the world. And users have to see, what type of pizza is pizza. According to that, it has to be cut into slices. The more precise your slice will be. You will be able to get more stars.
Among the 11 pizzas that a user has to cut, many pizzas are included, which are as follows.
Margherita Pizza (Cheese, Tomatoes, Basil)
Pepperoni Pizza (Cheese, Pepperoni)
White Pizza (Cheese, White Sauce, Mushrooms, Broccoli)
Calabresa Pizza (Cheese, Calabresa, Onion Rings, Whole Black Olives)
Muzzarella Pizza (Cheese, Oregano, Whole Green Olives)
Hawaiian Pizza (Cheese, Ham, Pineapple)
Magyaros Pizza (Cheese, Salami, Bacon, Onion, Chili Pepper)
Teriyaki Mayonnaise Pizza (Cheese, Teriyaki Chicken, Seaweed, Mayonnaise)
Tom Yum Pizza (Cheese, Shrimp, Mushrooms, Chili Peppers, Lime Leaves)
Paneer Tikka Pizza (Paneer, Capsicum, Onion, Paprika)
Dessert Pizza (Endless possibilities of pizza of your choice)
Join Telegram, If You Like This Article Follow Us on Instagram, Twitter, and Facebook. We Will Keep Bringing You Such Articles.