Way to Fix Spotify Blend Not Working – Hello friends! Welcome to the eBuzzPro.com blog. And in today's article we will know that "How to Fix Spotify Blend Not Working"? The first songs are remembered by listening to the name Spotify. And nowadays Spotify is popular for its service all over the world. Well, nowadays some Spotify users are also facing a lot of errors.
However, if we talk about Spotify Error, we also have to face many different types of problems in this Spotify. In such a situation, friends, nowadays many Spotify users who use Spotify Blend. Those users search on Google that Ok Google why isn't spotify blend working?
So if you are also thinking of using Spotify Blend, and friends are showing you Blend Not Found Error in Spotify. So don't worry at all. Because after reading this post completely, you can easily fix Spotify Blend Not Working Issue in your Spotify.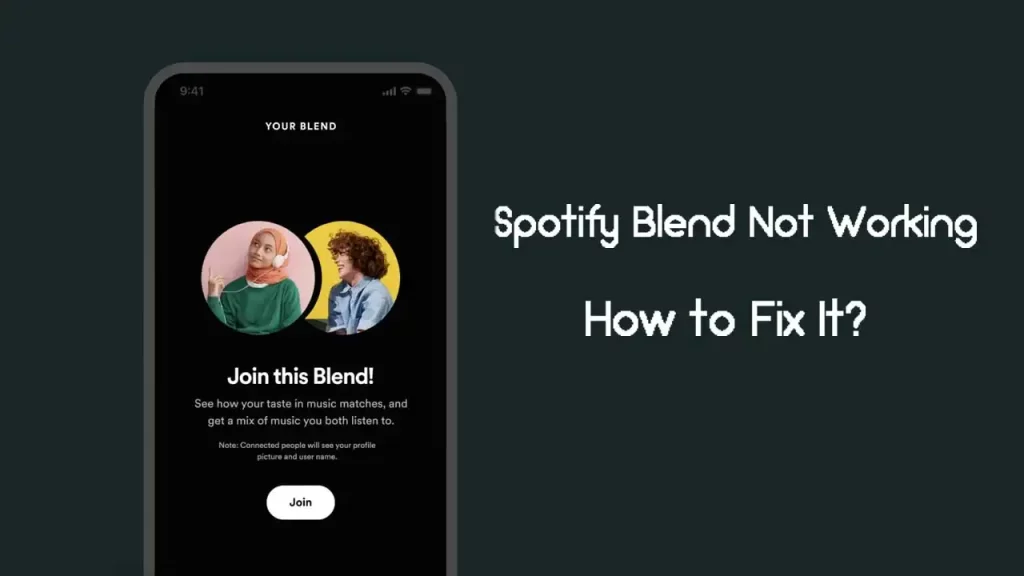 Spotify Blend Not Working – Blend Not Found Error
Friends Spotify is a Swedish Audio and Media Services Provider. This Spotify was founded on April 23, 2006 by Daniel Ek and Martin Lorentzon. Spotify is also the world's largest music streaming service provider. But Blend Work does not work for many Spotify users. And they face errors like "Blend Not Found", "Something Went Wrong" or "Link has Expired".
How to Fix Spotify Blend Not Working?
Often users have to face this issue regarding Spotify when a Spotify user wants to create or join Spotify Blend. Then they often face "Blend Not Found" error. And in such a situation, users ask why can't I find blend on Spotify? We can see this Spotify Blend Not Working in iPhone 12, iPhone 13, iPad, Android, as well as Windows 10 Desktop app. So for this you follow the below given methods carefully.
#1. Delete and Recreate Blend Playlist
Friends, if you are doing Spotify Blend test in your Spotify. And today we are seeing that Spotify Blends not working? So in this case, you have to delete the earlier Blend playlist and create a new Spotify Blend playlist.
#2. Clear Cache and Reinstall
If you are facing Blend not found error in Spotify. So there can be many reasons behind this. For which you need to check once you clear the Cache of Spotify. Apart from this, you need to reinstall Spotify App from Playstore in Android and App Store in iPhone.
Follow Steps to Spotify Cache Clear:
Go to Settings.
Scroll down and Tap on Apps.
Search Here Spotify and Tap on it.
Tap on Clear Data.
Tap on Clear Cash.
#3. Update Spotify App
It has often been seen about Spotify Blend that some errors are seen while creating or joining Blend. In such a situation, you have another way to update the app. Although friends have often seen that after updating Spotify App, the Spotify Blend Not Working problem has been fixed.
---
Conclusion – Friends, you have got this "How to Fix Spotify Blend Not Working? [Blend Not Found Error]" How was the article? Do tell us by commenting below. And if you like this post, please share it as much as possible.
Join Telegram, If You Like This Article Follow Us on Instagram, Twitter, Facebook and Subscribe Our YouTube Channel. We Will Keep Bringing You Such Updates.