KBC Offline Quiz Answers 2021 – Hello Friends! Welcome to the eBuzzPro.com blog. And in today's article we will know about "KBC Offline Quiz Answers Today 1 October 2021". Well, nowadays along with KBC Online Quiz, KBC Offline Quiz is becoming very viral very fast.
As you know, the KBC Season 13 hosted by Amitabh Bachchan has started. And with this the KBC (Kon Honaar Crorepati) season has also started in Marathi language. So below I have told you "Kaun Banega Crorepati 13 Offline Quiz Answers". So below you have to read KBC 13 Offline Quiz Answers carefully. Let me tell you that kbc 13 first crorepati himani bundela win kbc 1 crore. kbc offline quiz answers 1 Oct 2021
Also Read | How to Delete Call History from My Jio App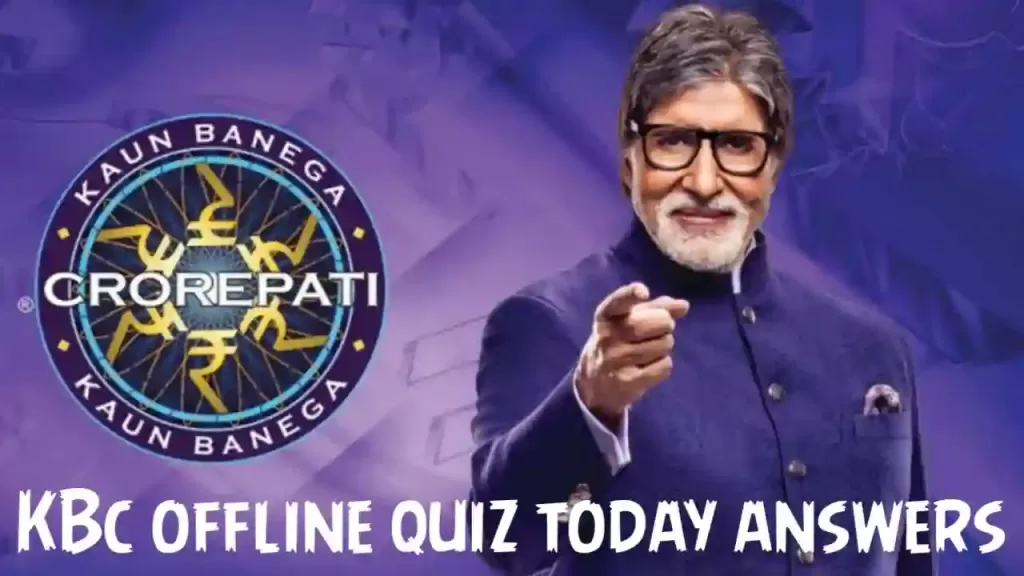 KBC Offline Quiz Answers Today 1 October 2021
Q 1. Who propounded the opportunity cost theory of international trade?
A. Ricardo
B. Marshall
C. Heckscher & Ohlin
D. Gottfried Haberler
Answer – Gottfried Haberler
Q 2. Where is the origin of Odisha's largest river the Mahanadi?
A. West Bengal
B. Chhattisgarh
C. Jharkhand
D. Odisha
Answer – Chhattisgarh
Q 3. The story of the film "Hello" has been adapted from which famous novel?
A. 3 Mistake of my life
B. Five Point Someone
C. One Night at the Call Center
D. Half Girlfriend
Answer – One Night at the Call Center
Q 4. Which country won the Davis Cup 2019 agains Canada?
A. Spain
B. France
C. Croatia
D. Serbia
Answer – Spain
Q 5. The Wheeler Island has been renamed as?
A. Vikram Sarabhai Island
B. Satish Dhawan Isaland
C. Abdul Kalam Island
D. C.V. Raman Island
Answer – Abdul Kalam Island
Q 6. What is the name of Twitter's made-in-Indian alternative that was launched last year but rose to fame recently?
A. Mastodon
B. Tooter
C. Plurk
D. Koo
Answer – Koo
Q 7. What is the full form of MRI?
A. Metered Resonance Imaging
B. Magnetic Resonance Imaging
C. Magnetic Reaction Imaging
D. Meterd Reaction Imaging
Answer – Magnetic Resonance Imaging
Q 8. What is a group of emus called?
A. Flock
B. Herd
C. Mob
D. Swarm
Answer – Mob
Q 9. The famous poet Mirza Ghalib has written which of the following book?
A. Devdas
B. Urvashi
C. Malgudi Days
D. Diwan-E-Ghalib
Answer – Diwan-E-Ghalib
Q 10. Which of the following slogan is given by Swami Dayanand Saraswati?
A. Go Back to Vedas
B. Quit India
C. Door Die
D. Vande Mataram
Answer – Go Back to Vedas
---
Conclusion – Friends, you have got this "KBC Offline Quiz Answers Today 1 October 2021"? How was the article? Do tell us by commenting below. And if you like this post, please share it as much as possible. kbc play along offline quiz answers
Join Telegram, If You Like This Article Follow Us on Instagram, Twitter, and Facebook. We Will Keep Bringing You Such Articles.