KBC Offline Quiz Answers 2021 – Hello Friends! Welcome to the eBuzzPro.com blog. And in today's article we will know about "KBC Offline Quiz Answers Today 20 September 2021". Well, nowadays along with KBC Online Quiz, KBC Offline Quiz is becoming very viral very fast.
As you know, the KBC Season 13 hosted by Amitabh Bachchan has started. And with this the KBC (Kon Honaar Crorepati) season has also started in Marathi language. So below I have told you "Kaun Banega Crorepati 13 Offline Quiz Answers". So below you have to read KBC 13 Offline Quiz Answers carefully. Let me tell you that kbc 13 first crorepati himani bundela win kbc 1 crore. kbc offline quiz answers 15 sep 2021
Also Read | iPhone 13 Series Price Announced! Check Price Here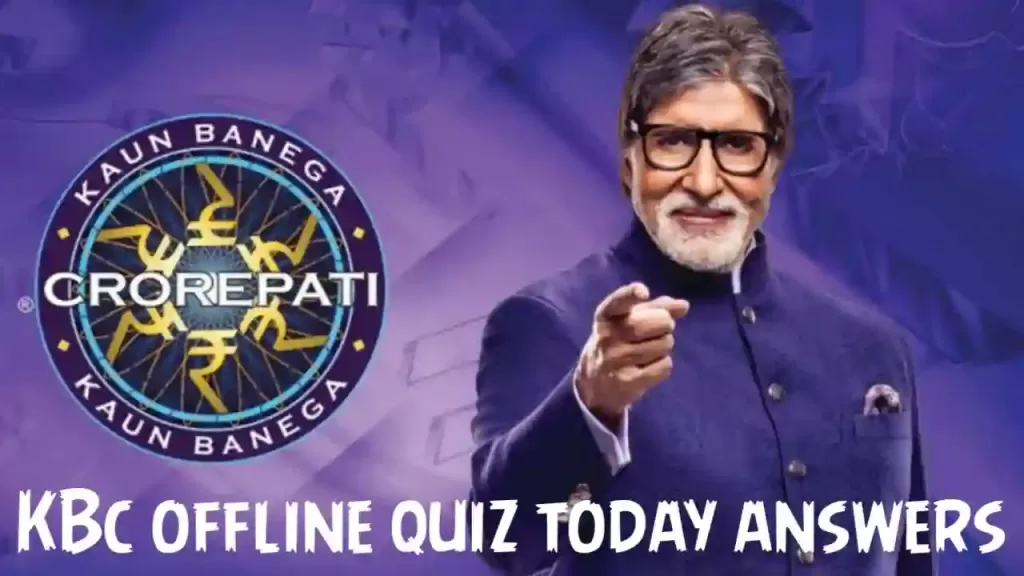 KBC Offline Quiz Answers Today 20 September 2021
Q 1. Gir Kesar, Malgoa and Banganapalle are varietes of which of the following fruits?
A. Mango
B. Orange
C. Banana
D. Guava
Answer – Mango
Q 2. FIFA is the global regulatory body of which sport?
A. Tennis
B. Hockey
C. Football
D. Cricket
Answer – Football
Q 3. Which planet is also known as "Evening Star"?
A. Venus
B. Jupiter
C. Saturn
D. Mercury
Answer – Venus
Q 4. Which type of joint is your thumb joint?
A. Pivot Joint
B. Gliding Joint
C. Hinge Joint
D. Saddle Joint
Answer – Saddle Joint
Q 5. What is a Shark's Skeleton made of?
A. Bone
B. Cartilage
C. Titanium
D. Keratin
Answer – Cartilage
Q 6. Which of the following movie is based on the novel of Mahasweta Devi?
A. Duniyaadari
B. Samantar
C. Hazar Chaurasi ki Maa
D. Devdas
Answer – Hazar Chaurasi ki Maa
Q 7. Dholavira, an archaeological site is situated on the bank of which river?
A. Indus
B. Ravi
C. Ghaggar
D. Luni
Answer – Luni
Q 8. In which state of india ia the Bhimbetka cave located?
A. Agra
B. Madhya Pradesh
C. Haryana
D. Delhi
Answer – Madhya Pradesh
Q 9. Which Indian state has celebrated its Golden Jubilee statehood day on January 25, 2021?
A. Tamil Nadu
B. Kerala
C. Himachal Pradesh
D. Telangana
Answer – Himachal Pradesh
Q 10. Who was the father of King Angada?
A. King Vali
B. King Sugriva
C. Lord Vidhnu
D. Jambavantha
Answer – King Vali
---
Conclusion – Friends, you have got this "KBC Offline Quiz Answers Today 20 September 2021"? How was the article? Do tell us by commenting below. And if you like this post, please share it as much as possible. kbc play along offline quiz answers
Join Telegram, If You Like This Article Follow Us on Instagram, Twitter, and Facebook. We Will Keep Bringing You Such Articles.