KBC Offline Quiz Answers 2021 – Hello Friends! Welcome to the eBuzzPro.com blog. And in today's article we will know about "KBC Offline Quiz Answers Today 22 November 2021". Well, nowadays along with KBC Online Quiz, KBC Offline Quiz is becoming very viral very fast.
---
As you know, the KBC Season 13 hosted by Amitabh Bachchan has started. And with this the KBC (Kon Honaar Crorepati) season has also started in Telugu-Marathi language. So below I have told you "Kaun Banega Crorepati 13 Offline Quiz Answers". So below you have to read KBC 13 Offline Quiz Answers carefully. Let me tell you that kbc 13 first crorepati himani bundela win kbc 1 crore. kbc offline quiz answers 22 nov 2021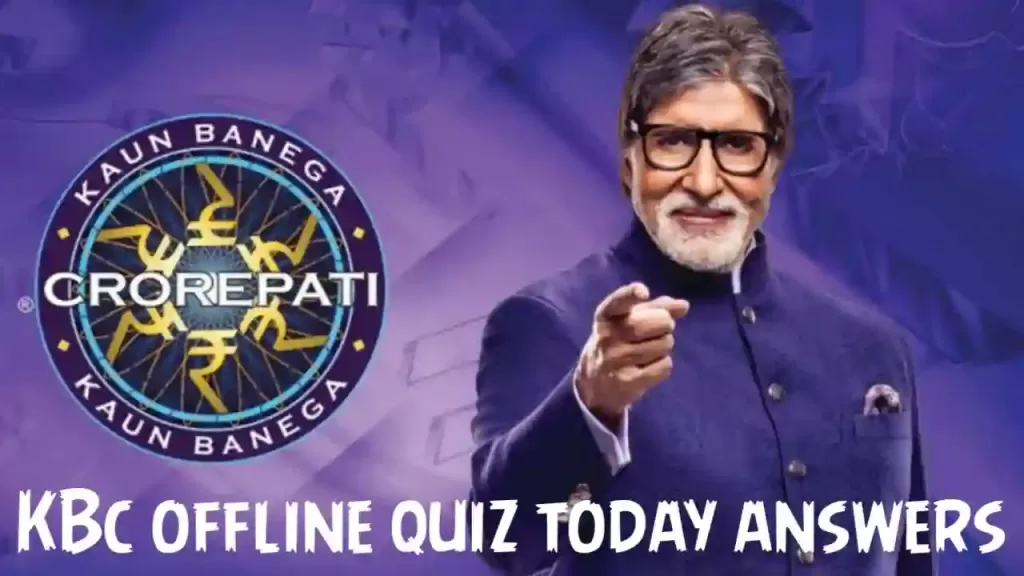 KBC Offline Quiz Answers Today 22 November 2021
Q 1. Brine pools in the ocean have an unusually high level of what?
A. Corals
B. Hydrogen
C. Salt
D. Sulphur
Answer – Salt
Q 2. A Jalapadin was the _ of Janapada?
A. Servant
B. Minister
C. Army General
D. Ruler
Answer – Ruler
Q 3. Which one of the following is a hereditary disease?
A. Haemophhilia
B. Myopia
C. Chickenpox
D. Luekemia
Answer – Haemophilia
Q 4. Who among the following were a community of skilled wood cutters and shifting cultivators?
A. Halbas
B. Dhuruvas
C. Gonds
D. Kalangs
Answer – kalangs
Q 5. Which of the following author has written the book "India of our Dreams"?
A. Dr. S. Radhakrishanan
B. Dr. C. Subramanian
C. M. V. Kamath
D. Dr. Rajendra Prasad
Answer – M. V. Kamath
Q 6. For Which Indian club did Bhaichung Bhutia play in 2002?
A. Mohun Bagan
B. East Bengal
C. Tollygunge AC
D. Odisha FC
Answer – Mohun Bagan
Q 7. "Living Well with Kidney Disease" was the theme of wich day in 2021?
A. World Health Day
B. World kidney Day
C. World Imminization Day
D. World Pneumonia Day
Answer – World Kidney Day
Q 8. Among the following, what is protein considered as?
A. Bodybuilder
B. Energy Producer
C. Regulator
D. Powerhouse
Answer – Bodybuilder
Q 9. In the epic Ramayana, with wihich weapon did Lord Rama finally kill Ravana?
A. Marika
B. Suksha
C. Prasavpna
D. Brahmastra
Answer – Brahmastra
Q 10. Which of he following actor has been honoerd with the "Godavari Gaurav" award?
A. Deepika Padukone
B. Amol Palekar
C. Shah Rukh Khan
D. Rekha
Answer – Amol Palekar
---
Conclusion – Friends, you have got this "KBC Offline Quiz Answers Today 22 November 2021"? How was the article? Do tell us by commenting below. And if you like this post, please share it as much as possible. kbc play along offline quiz answers 23 November 2021
Join Telegram, If You Like This Article Follow Us on Instagram, Twitter, and Facebook. We Will Keep Bringing You Such Articles.