KBC Offline Quiz Answers 2021 – Hello Friends! Welcome to the eBuzzPro.com blog. And in today's article we will know about "KBC Offline Quiz Answers Today 7 October 2021". Well, nowadays along with KBC Online Quiz, KBC Offline Quiz is becoming very viral very fast.
As you know, the KBC Season 13 hosted by Amitabh Bachchan has started. And with this the KBC (Kon Honaar Crorepati) season has also started in Marathi language. So below I have told you "Kaun Banega Crorepati 13 Offline Quiz Answers". So below you have to read KBC 13 Offline Quiz Answers carefully. Let me tell you that kbc 13 first crorepati himani bundela win kbc 1 crore. kbc offline quiz answers 7 Oct 2021
Also Read | Tamil Nadu Vehicle Registration Codes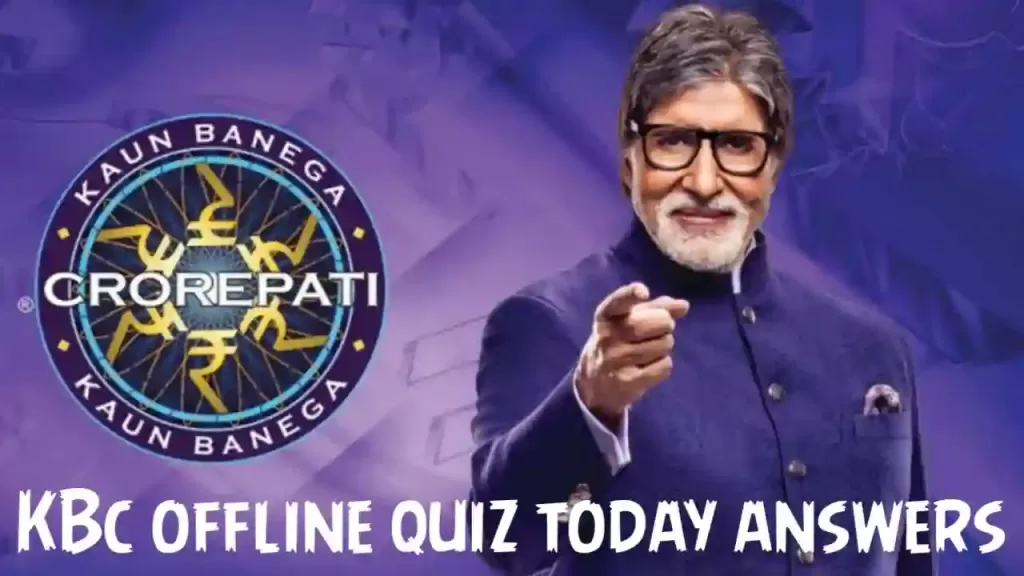 KBC Offline Quiz Answers Today 7 October 2021
Q 1. Who wrote all four vedas?
A. Maharishi Valmiki
B. Lord Krishna
C. Maharishi Ved Vyasa
D. Maharishi Vishwamitra
Answer – Maharishi Ved Vyasa
Q 2. What percentage of custom duty would be levied on the import of solar modules in india by the finance ministry?
A. 45%
B. 25%
C. 30%
D. 40%
Answer – 40%
Q 3. Zanzibar and Pemba Island are a part of which country?
A. Spain
B. Austraila
C. Tanzania
D. Israel
Answer – Tanzania
Q 4. Which of the following Begali book is written by poet Rabindranath Tagore?
A. Devdas
B. Dak Ghar
C. Malgudi Days
D. Ramayan
Answer – Dak Ghar
Q 5. "The name of which spice comes from the French word for "'Nail"'?"
A. Cinnamon
B. Cardamom
C. Clove
D. Ginger
Answer – Clove
Q 6. Which of the following animals belongs to the Muridae Family?
A. Mice
B. Monkey
C. Squirrel
D. Lizard
Answer – Mice
Q 7. Jawahar Rozgar was launched in which five-year plan?
A. 5th Five-year plan
B. 6th Five-year plan
C. 8th Five-year plan
D. 7th Five-year plan
Answer – 7th Five-year plan
Q 8. Jal mahal is situation in the middle of which lake?
A. Kayalan Lake
B. Foy Sagar Lake
C. Man Sagar Lake
D. Ana Sagar Lake
Answer – Man Sagar Lake
Q 9. Which among the following is India's first bullet train project?
A. Mumbai-Ahmedabad
D. Delhi-Chandigarh
C. Delhi-Jaipur
D. Mumbai-Pune
Answer – Mumbai-Ahmedabad
Q 10. In which year did the Indian national football team qualify for the first time in the Olympics?
A. 1936
B. 1948
C. 1952
D. 1956
Answer – 1948
---
Conclusion – Friends, you have got this "KBC Offline Quiz Answers Today 7 October 2021"? How was the article? Do tell us by commenting below. And if you like this post, please share it as much as possible. kbc play along offline quiz answers
Join Telegram, If You Like This Article Follow Us on Instagram, Twitter, and Facebook. We Will Keep Bringing You Such Articles.