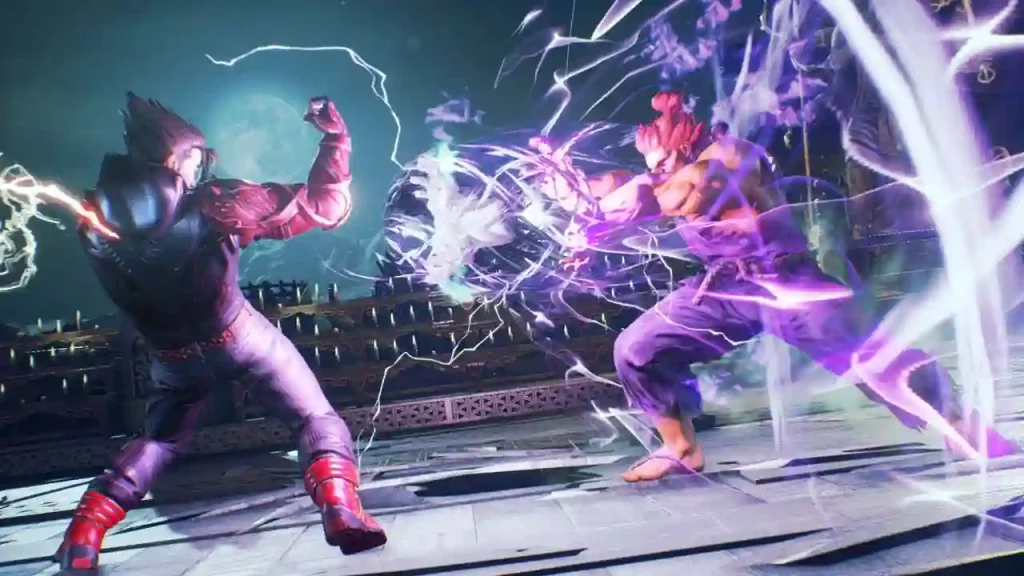 TEKKEN 7 Update 5.10 Patch Notes – Tekken 7 is a fighting game developed and published by Bandai Namco Entertainment. and friends Good news that Tekken 7 update 5.10 patch notes details released for PS4, PC, and Xbox.
And according to Tekken 7 5.10 patch notes, in the latest update added 12 types of character panels, balancing changes and more. Friends, All players can Download free Tekken 7 update 5.10 version on PlayStation 4, PC and Xbox One.
Also Read – WWE 2K22 Patch 1.20 Notes are Finally Released, Check It Out
TEKKEN 7 Update 5.10 Patch Notes are Released, Check It Out
Bellow TEKKEN 7 Update 5.10 Patch Notes are Available.
Size: 1.153GB (PS4)
Addition of New Customization Items
The version 5.10 Character Panel Set has been added.
Addition of Streaming Mode
Streaming Mode has been added to the Game Options.
When Streaming Mode is activated, the online ID/gamertag of the opponent on the VS screen and the battle screen in Ranked Match, Player Match, and Quick Match will be replaced to the character name.
Expanded Character Selection Features
Players can now register their favorite character and costume combination and select it with one button.
We also added a feature that remembers the last costume that was selected until the game is closed.
Modified Tournament Settings
We made some modifications to the Tournament Settings in Game Options. When Tournament Settings are switched on, players will not be able to use the following character selection features in the Versus Battle:
"Favorite" settings
Character costume selection
Saving of last costume selected
Updated Connection Status Info Display
We made the following changes to the connection status info display:
Connection status info display format updated.
Text color in some parts of the display updated to show sync status.
Info added on the processing load of the PCs used in the match.
Added 12 types of character panels.
Added various function updates.
Various character balance adjustments were added. (Full details Coming)
Fixed game crashing issues.
Fixed stuttering and lag issues.
Stability and performance improvements.
Added other minor fixes.
Stay with Us…
---
Conclusion – Friends, you have got this "TEKKEN 7 Update 5.10 Patch Notes" How was the article? Do tell us by commenting below. And if you like this post, please share it as much as possible.
Join Telegram, If You Like This Article Follow Us on Instagram, Twitter, Facebook and Subscribe Our YouTube Channel. We Will Keep Bringing You Such Updates.