When Android 14 arrives in august (expected), it will bring new customization features to Google's mobile operating system. At the company's Google I/O developer conference, revealed Android 14 uses AI to create custom wallpapers.
the company is adding generative AI wallpaper, that will roll out this fall. With generative AI wallpapers, you can answer suggested prompts to describe your vision.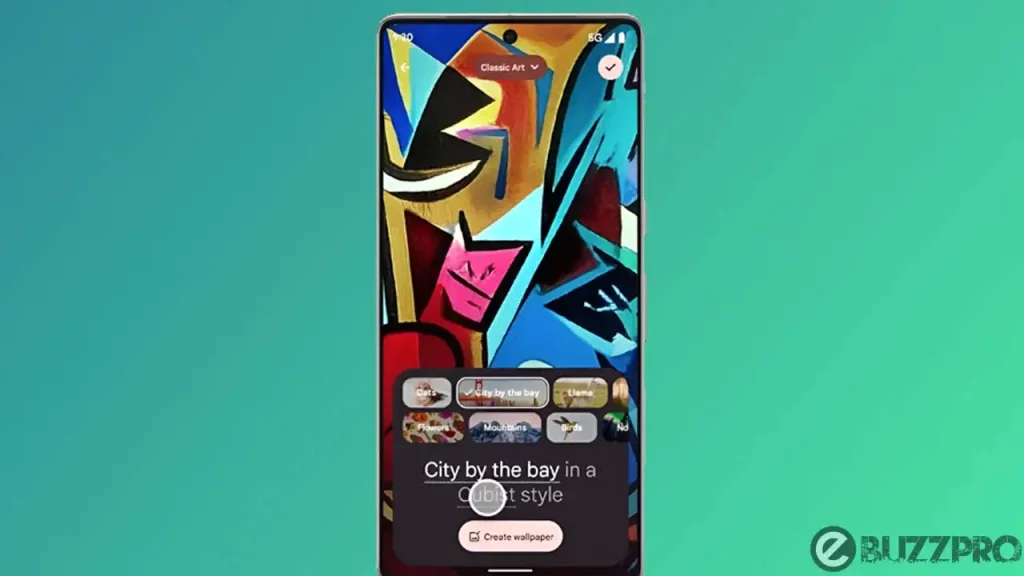 And Good news is Google will also introduce a built-in AI image generator within Android's customization menu. You can use the tool to create wallpapers you can't find online.
Also, Google said it's got a new flavor of "cinematic wallpaper" that uses on-device machine learning networks to convert your favorite image into stunning 3D images that come to life when you unlock or tilt your device.
Customization features like emoji wallpaper and cinematic wallpaper are coming to Pixel devices next month in June, while the generative AI wallpaper won't be available until the fall.
Join Instagram, If You Like This Article Follow Us on Twitter, Facebook, Join Telegram and Subscribe Our YouTube Channel. We Will Keep Bringing You Such Updates.