Best Apps for Friendship – Hello Friends! Welcome to the eBuzzPro.com blog. And in today's article, we will know about such "Top 5 Best Apps for Friendship", which will prove to be very useful Android application for people in today's time.
By the way, nowadays, as soon as we open the playstore, we get more than one best apps for making friends. But even in such a situation, people are searching for the best applications out of these. So in such a situation, I have told you in detail about 5 Best Apps for Friendship. You must read.
Suggestion Post | Tech Nukti Time Lock App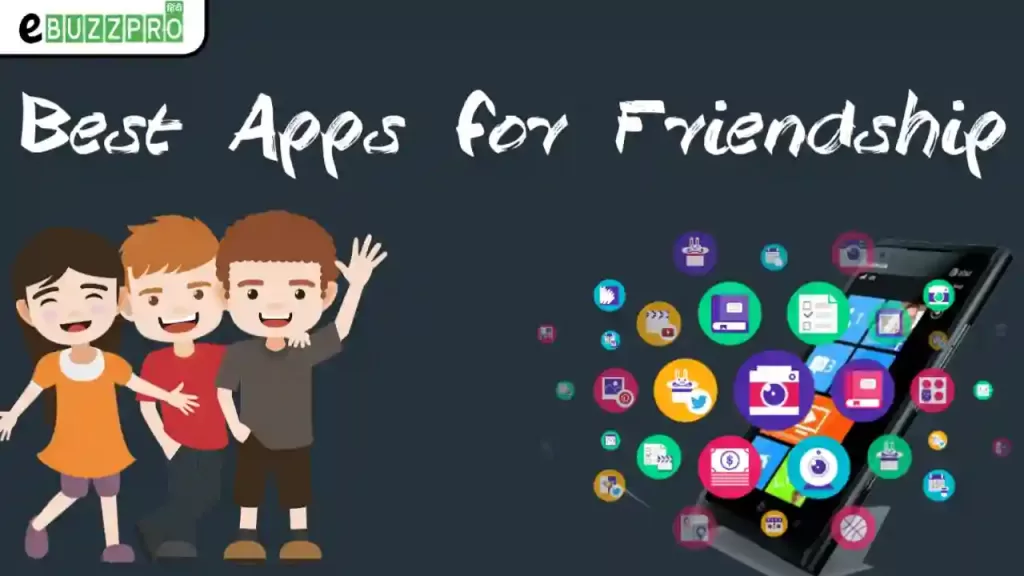 List of Top 5 Best Apps for Friendship
So friends, now your search of Top 5 Best Apps for Friendship ends here. Because the apps I have discussed below. These apps are at the top position in best apps for long distance friendships. So without delay you should read below.
1. Meetup
Meetup is a social media app that lets you meet and befriend people of your temperament. Only professional people have friendship on this app. For example, protographers, designers, programmers etc. use this app more. So if you want to make friends with people like you then this app will be perfect for you.
2. Peanut
Being a mother is the hardest job in this world. Even after being free from work, no mother in the world is free and the biggest thing is that many times the mother falls alone. The Peanut app aims to make friends with mothers who are feeling isolated. On this app, mothers can also share their experiences with others and can also ask if they have any questions.
3. BarkHappy
Everyone looks for friends for themselves, but if you have a cute dog, then it is your responsibility to find a friend for him too. The BarkHappy app works on a location-based basis. This app connects to the nearby dog and if you want, you can befriend the owner of the dog.
Also Read | Top 10 Fastest Pokemon in the World
4. Atleto
Atleto is an app that makes friends of sports and fitness enthusiasts. If you are also one of these then no other social media app can be better for you than this. It recommends fitness enthusiasts based on location. In this, you can also create a group and join the already existing sports and gym group.
5. Nextdoor
Nextdoor is an app that gives you information about every event happening around you and lets you get to know your neighbors. This is a private social media app. Through this app, you can also ask for any help from your neighbors whom you have never met before.
---
Conclusion – Friends, do you know "Who is The Richest Noob in Free Fire in India" How was the article? Do tell us by commenting below. And share the post as much as possible. Top 5 Best Apps for Friendship
Join Telegram, If You Like This Article Follow Us on Instagram, Twitter, Facebook and Subscribe Our YouTube Channel. We Will Keep Bringing You Such Updates.