boAT Storm Smartwatch Review – With the passage of time people are also equipping themselves with technology. In today's time, more than one electronic gadgets are available for the use of the people. One of them is this Smartwatch. Earlier only the clock was used to see the time. But now the watch is not just a watch, but has become a smart watch.
Talking about smartwatches, in today's time, more than one company makes smartwatches in the market. One of them is smartwatch manufacturing company boAT. You must be aware that boAT is an Indian brand. So recently boAT has launched "boAT Storm Smartwatch". Which people are also liking very often.
Friends, before starting the boAT Storm Smartwatch Review, I have told you about the Pros and Cons of this boAT Storm Smartwatch below. Must read this before buying this boAT Storm Smartwatch.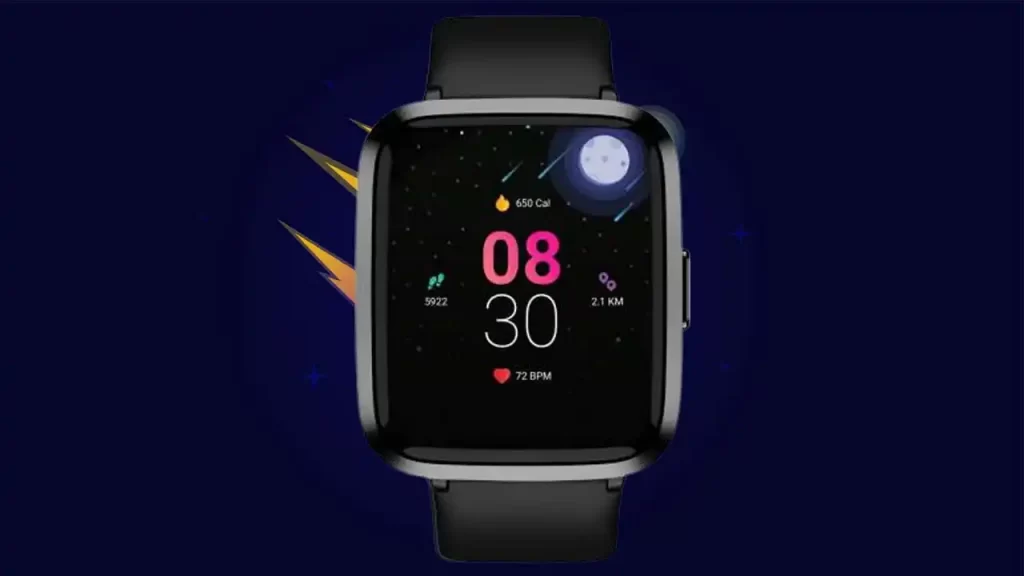 boAT Storm Smartwatch Pros and Cons
The starting price of boAt Storm Smartwatch is Rs 1,799. And this boAt Storm Smartwatch is available for purchase on Flipkart. And this boAt Storm Smartwatch also comes under the category of "smartwatch under 2000 rupees in india".
boAT Storm Smartwatch Specifications
| | |
| --- | --- |
| Brand | boAT |
| Product | boAT Storm Smartwatch |
| Display | 1.3 inches (Full Touch Screen) |
| SpO2 | Yes |
| Heart Rate | Yes |
| Water Resistance | Yes |
| Battery Runtime | Upto 10 days |
| Strap Material | Thermo Plastic Polyurethene |
| Compatible OS | Android & iOS |
boAT Storm Smartwatch Review: Is Worth Buying?
However, before buying any product, all the information about it should be taken. And when it comes to smart watch, it becomes even more important for you to get information. Because in today's time everyone wants that all the features are present in a Smartwatch. For this you must read boAT Storm Smartwatch Review.
Body and Display
First of all, let's talk about the display of boAt Storm Smartwatch. So it comes with 1.3 inch (2.5D curve display) full touchscreen display. The same company claims that the display of this boAt Storm comes with high brightness. Which you can easily use in Sun Light. Also, according to the company, you will get to see 100+ Cloud-Based Watch Faces in the latest OTA update. Well till now I have used it for more than 7 days. And I have had a better experience with the display of this smartwatch.
Let me tell you that the body of the boAt Storm Smartwatch is made with Metal Body Casing and 5ATM Water Resistance. That is, this smart watch supports waterproof for 10 minutes in a depth of 50 meters. The look of this boat smart watch looks absolutely premium.
SpO2 and Blood Pressure Monitor
Also, the most important thing related to health in today's time is the blood oxygen level monitor also present in this boAt Storm Smartwatch. Because the world is battling with COVID-19. And in such a situation it has become very important to monitor the blood oxygen level. So now you can measure the blood oxygen level with the help of this same smartwatch. This feature is known as SpO2. Along with this, we have SpO2 as well as Blood Pressure Monitor available in this boAT Storm Smartwatch. With the help of which you can check Heart Beat.
Battery and Charging
In today's time, before buying a Smartwatch, its battery backup is seen. Will it last long after a single charge? So first of all let me tell you that you get 210 mAh battery in this boAt storm smartwatch. And the company claims that it will last more than 10 days. But that's what I used it for and I got a battery backup of about 12 days. But it also depends on your usage, how much battery backup you got.
Also, if we talk about charging, then this boAt storm smartwatch supports USB Type charging system. This boAt storm smartwatch also supports magnetic type charging system like other smartwatches. You can also use this cable by connecting it with your mobile charger which gives charger 2A output.
Compatibility and Controls
Talking about the compatibility of the boAt storm smartwatch, this boAt smartwatch supports both Android and iOS. Also it works well with Android 4.4+ and iOS 8.0+. Also, this boAt storm smartwatch comes with 9 modes (running, walking, cycling, hiking, climbing, fitness, treadmill, yoga, and dynamic cycling). And you can see the data of all these activities by installing the boAt storm smartwatch app on your Smartphone or iPhone.
---
Conclusion – Friends, how did you like this "boAT Storm Smartwatch Review: Is Worth Buying" article? Do tell us by commenting below. Also, do share the post with your friends.
Join Telegram, If You Like This Article Follow Us on Instagram, Twitter, and Facebook. We Will Keep Bringing You Such Articles.