Fortnite matchmaking is the process by which players are grouped together and placed into matches with other players of similar skill levels. Now plenty of Fortnite players are facing "Fortnite Matchmaking Error" on PS4, PS5, Nintendo Switch & Xbox One Series X|S, PC.
When a player encounters a matchmaking error, they may be unable to join a game or lobby, or they may experience significant delays or lag while playing. This error can be frustrating for players, as it can prevent them from enjoying the game. if you're facing "Fortnite Matchmaking Error Party Failed to Connect" problem in game. then this article is for you.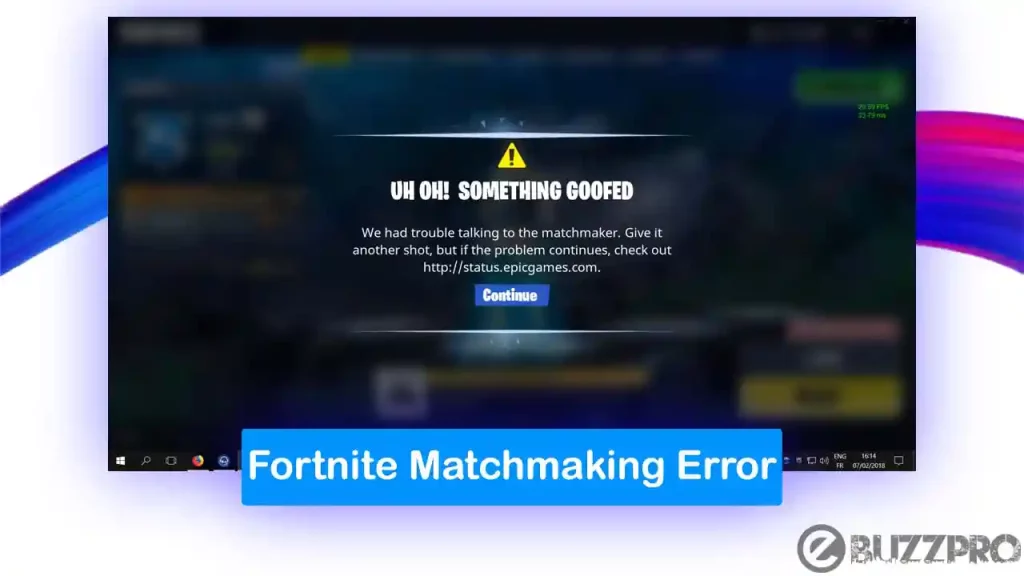 Read : How to Fix Fortnite Not Working on PS4
What Does Matchmaking Error Mean in Fortnite?
A matchmaking error in Fortnite means that there was a problem with the game's matchmaking system, which prevented the player from being able to connect to the game servers and play with other players.
Matchmaking errors can occur for a variety of reasons, such as server issues, connection problems, platform compatibility issues, or account issues. The error message usually includes a code or number that indicates the specific cause of the error.
Read : How To Turn On Lumen Graphics In Fortnite?
Why Does My Fortnite Keep Saying Matchmaking Error?
Many users are "Fortnite Party Failed to Connect (Player.Party Connect Timeout.201)" searching on google. There are several possible reasons why a player may encounter a matchmaking error while playing Fortnite. Here are some of the most common reasons for Fortnite Matchmaking Error Today.
1. Server Issues
The matchmaking error can occur when there are server issues or maintenance going on in the game. When the Fortnite server is down, it can lead to connectivity issues and prevent players from connecting to the game's matchmaking servers.
2. Connection Issues
Poor internet connectivity or network congestion can also cause Fortnite matchmaking errors. If a player's internet connection is slow or unstable, they may experience difficulties in connecting to the game's servers.
3. Platform Compatibility Issues
Another possible reason for matchmaking errors is platform compatibility issues. If a player is trying to play Fortnite on a platform that is not compatible with the game or is using an outdated version of the game, they may encounter matchmaking errors.
4. Account Issues
Issues with a player's Epic Games account, such as incorrect login credentials or account verification problems, can also cause Fortnite matchmaking errors.
5. Geographic Location
Sometimes, players in certain geographic locations may experience matchmaking errors due to server or connection issues specific to their location.
Read : Fix 'Rocket League Not Working on PS4' Problem
How to Fix "Fortnite Matchmaking Error" Today Problem?
If you're experiencing matchmaking errors in Fortnite, Then you can try various troubleshooting steps, such as restarting the game, checking their internet connection, and verifying game files, to fix Fortnite matchmaking errors.
1. Check Fortnite Server Status

Visit the official Fortnite server status page or check social media accounts for updates on any ongoing maintenance or issues. If the servers are down, you may need to wait until they're back online.
2. Restart Fortnite

If you're still Fortnite Matchmaking Error, Try restarting Fortnite and see if the matchmaking error persists. Sometimes, restarting the game can help fix connectivity issues.
Exit Fortnite by clicking on the "X" button in the upper right corner of the game window.
Open the Epic Games Launcher. You can find the launcher on your desktop or in your system tray.
Click on the "Library" tab at the top of the screen.
Find Fortnite in your library and click on it.
Click on the "Gear" icon located next to the "Launch" button.
Click on "Quit" to exit the game completely.
Wait for a few seconds and then click on the "Launch" button to start the game again.
3. Check Your Internet Connection

Ensure that your internet connection is stable and fast enough to play Fortnite. If your internet is slow or unstable, it can cause matchmaking errors. Try resetting your modem/router or contacting your internet service provider if you continue to experience issues.
4. Verify Your Game Files
In the Epic Games Launcher, select the Fortnite game, click on "Settings", then "Verify". This will check for any missing or corrupted files in the game and repair them if necessary.
Read : Fix 'Discord Update Failed Loop' Error
5. Update Fortnite
Ensure that your game is updated to the latest version available. Outdated versions can cause compatibility issues and Fortnite matchmaking errors.
6. Check Platform Compatibility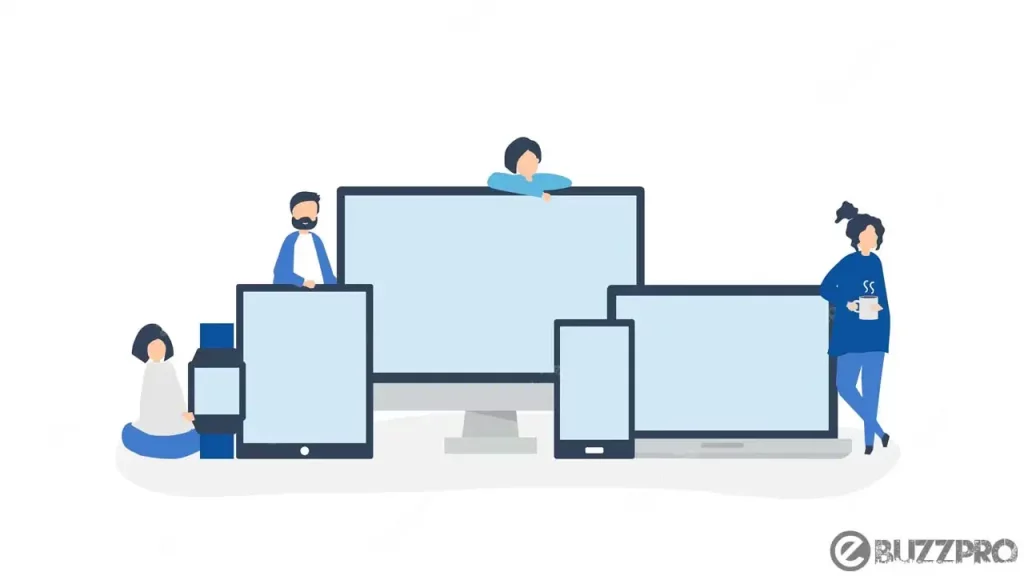 If Fortnite Matchmaking Error appear in game, Make sure that the platform you're playing Fortnite on is compatible with the game. If you're playing on an outdated or unsupported platform, you may need to upgrade or switch to a compatible device.
7. Contact Epic Games Support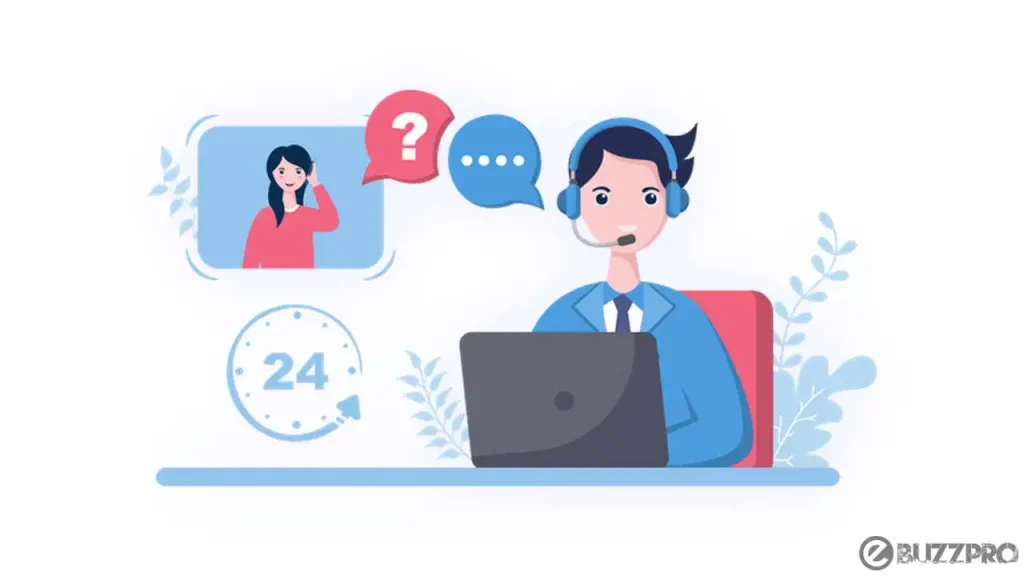 If none of the above steps work, you may need to contact Epic Games Support for further assistance. They can help you troubleshoot the issue and provide additional solutions.
---
Conclusion – Friends, how did you like this "Fortnite Matchmaking Error" article? Do tell us by commenting below. Also, do share the post with your friends.
Join Instagram, If You Like This Article Follow Us on Twitter, Facebook, Join Telegram and Subscribe Our YouTube Channel. We Will Keep Bringing You Such Updates.