The Gigabyte Control Center is a software utility for Windows 10 & Windows 11 provided by Gigabyte Technology. Now Plenty of Windows 10 and Windows 11 users are facing "Gigabyte Control Center Not Working" issue on their PC or Laptop.
The Control Center allows users to monitor and control various aspects of their Gigabyte motherboard and related hardware, including system performance, fan speed, RGB lighting, and more. But if you're experiencing gigabyte control center not opening issue, then this article could help you to fix Gigabyte control center not working problem.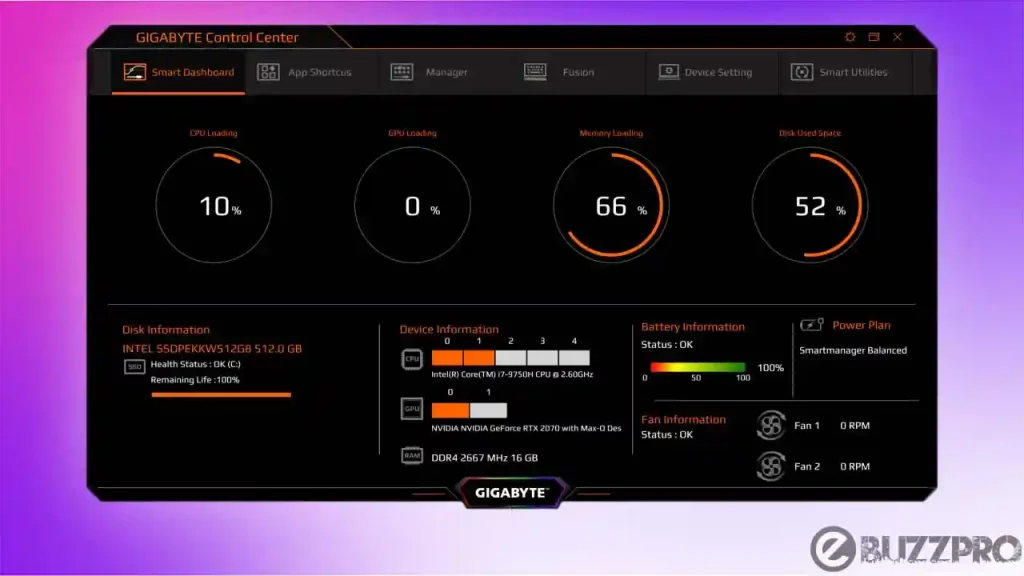 The Control Center offers a user-friendly interface that allows users to easily adjust and optimize their system settings to their liking. It can also provide real-time system monitoring, including CPU and GPU temperatures, fan speeds, and voltage levels.
Why is Gigabyte Control Center Not Working?
There could be various reasons why is the Gigabyte Control Center not working. Here are some of the most common causes and potential solutions.
Outdated Drivers – Make sure that all your drivers, especially the chipset and graphics drivers, are up-to-date. You can download the latest drivers from the Gigabyte website.
Corrupt Installation Files – The installation files may have been corrupted during the download or installation process. Try downloading the Control Center again and reinstalling it.
Compatibility issues – Check the system requirements for the Control Center and ensure that your computer meets them. The Control Center may not work if your system doesn't meet the necessary hardware or software requirements.
Conflicting Software – Check if any other software on your computer is conflicting with the Control Center. Disable or uninstall any conflicting software and try running the Control Center again.
Malware or Virus Infections – Run a full system scan with your antivirus software to check for malware or virus infections. Malware or virus infections can cause the Control Center to malfunction or stop working altogether.
How to Fix "Gigabyte Control Center Not Working" Problem?
If you are experiencing issues with Gigabyte Control Center, here are some potential ways to fix the Gigabyte Control Center Not Working problem.
1. Update the Control Center
Check if there are any updates available for the Control Center on the Gigabyte website, and install the latest version. This can often fix any bugs or issues with the software.
2. Reinstall the Control Center
Uninstall the current version of the Control Center, and then download and install the latest version from the Gigabyte website. This can help to fix any issues with corrupted files or settings.
3. Check System Compatibility
If still you're experiencing Gigabyte Control Center Not Working issue, Verify that your computer meets the minimum system requirements for the Control Center. If not, you may need to upgrade your hardware or software to use the Control Center properly.
4. Check for Conflicting Software
Some other programs or utilities on your computer may conflict with the Control Center. Try disabling or uninstalling any software that may interfere with the Control Center.
Read : How to Clear DNS Cache in Windows 11 (2 Ways)
5. Run a Virus Scan
Malware or viruses on your computer can also cause issues with the Control Center. Use your antivirus software to scan your computer and remove any threats.
6. Check BIOS Settings
Make sure that the BIOS settings on your computer are configured correctly. Check the motherboard manual or contact Gigabyte support for guidance on the correct settings.
---
Conclusion – Friends, how did you like this "Gigabyte Control Center Not Working" article? Do tell us by commenting below. Also, do share the post with your friends.
Join Telegram, If You Like This Article Follow Us on Instagram, Twitter, Facebook and Subscribe Our YouTube Channel. We Will Keep Bringing You Such Updates.