Way to Reset Apple Watch – Hello friends! Welcome to the eBuzzPro.com blog. And in today's article we will know that "how to reset apple watch without iphone or passcode"? By the way, many tutorials related to this are also available on youtube and dailymotion.
Nowadays the watch is no longer just a watch. watch has now become a Smartwatch. And in such a situation, when it comes to Apple Watch, then what to say? And in such a situation, we get more than one feature in Apple Watch. Also, the branding of Apple gives a different identity to this watch.
Also Read | How to Silence Apple Watch?
In such a situation, many of our brothers want to reset their apple watch due to some personal reasons. And so on Youtube or google "How do I do a hard reset on my Apple Watch?" searches. But if you use Apple Watch.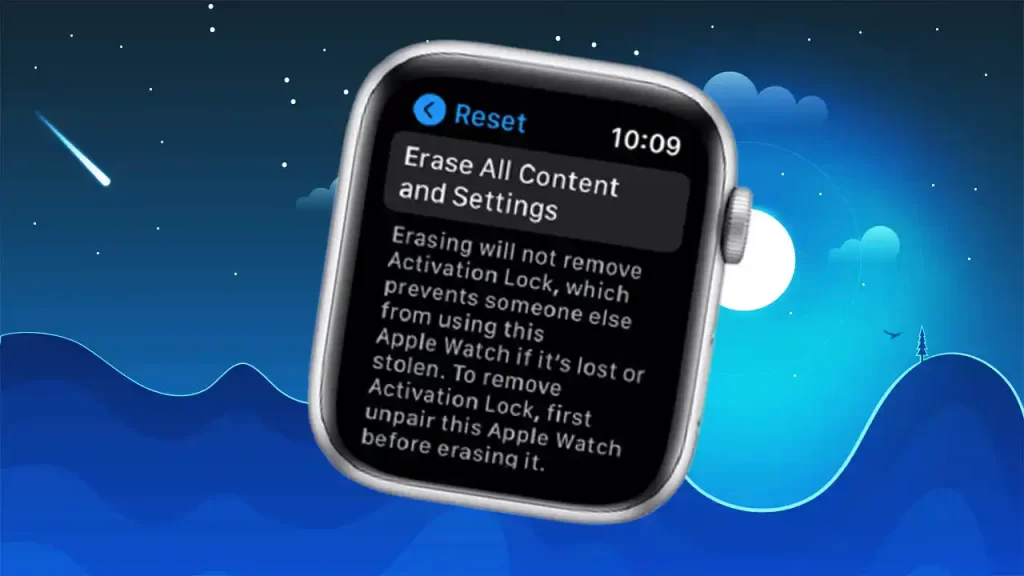 So you would know that Apple Watch can be rebooted without both iPhone and Iphone. But some people want to reset without iphone. In such a situation, those people "How do I reset my Apple Watch without my phone?" Search on google.
So below I have told you, how you can easily reset your Apple Watch without any iPhone or Password. So read the steps given below carefully and know.
How to Reset Apple Watch?
Go to Settings on Your Apple Watch.
Scroll Down and Tap on Reset.
Now Tap on Erase All Content and Settings.
That's All, Your Apple Watch Successfully Reset.
Apple Watch Reset FAQs
Q 1. How Do I Reset My Apple Watch Without My Phone?
Ans – If you want to reset your apple watch without iPhone. than go to Settings and tap General > Reset > Erase All Content and Settings.
Q 2. How to Reset Your Apple Watch if You Forgot Your Passcode?
Ans – If you want to reset your apple watch and you forgot your passcode. than you have to follow some steps given bellow.
Put your watch on its charger and keep it there until you complete these steps.
Press and hold the side button until you see Power Off.
Press and hold the Digital Crown until you see Erase all content and settings.
Tap Reset, then tap Reset again to confirm.
Wait for the process to finish, then set up your Apple Watch again. When asked, restore from a backup.
Q 3. What Happens if I Reset Apple Watch?
Ans – When you'll reset your apple watch. than your apple watch will be again to setup. you'll loss your all old data. but wait, if you have backup of apple watch. than you can restore those data on your apple watch again.
Conclusion – Friends, you have got this "How to Reset Apple Watch" How was the article? Do tell us by commenting below. And if you like this post, please share it as much as possible.
Join Telegram, If You Like This Article Follow Us on Instagram, Twitter, Facebook and Subscribe Our YouTube Channel. We Will Keep Bringing You Such Updates.