Way to Turn on Rain and Background Sounds on iOS 15 – Hello Friends! Welcome to the eBuzzPro.com blog. And in today's article we will tell you that "How to Turn on Rain Background Music on iOS 15"? Some time ago, we got to see the update of iOS 15 in some iPhones. And along with this we also got to see many new and attractive features in the iOS 15 update.
One of them is this Rain Background Music in iOS 15. Which is going viral very fast these days. So many brothers are searching on internet and Youtube that "How to enable Rain Background Audio on iPhone"? So by following the steps given below, you can easily set Rain as Background Music in your iOS 15.
Also Read | How Much the iPhone 13 Series Will Cost in India?
If you also want to know how to add rain sounds iOS 15? So this post will help you to a great extent. This post has been specially written related to "Rain sounds ios 15 control center". So without any delay, below we tell you about it.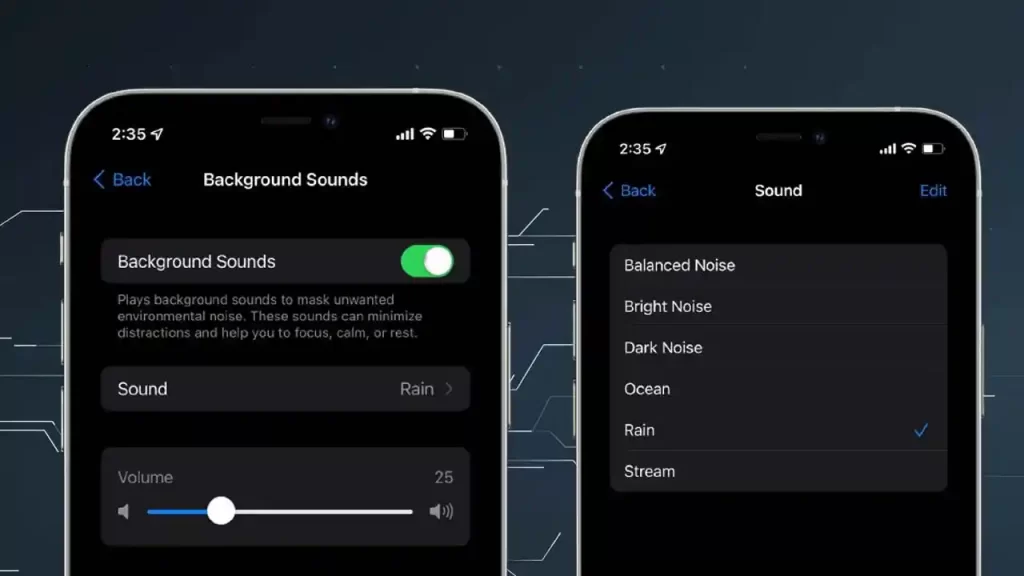 How to Turn on Rain Background Music on iOS 15?
1. First of all, open the Settings App on the iPhone.
2. Now click on Accessibility option.
3. After that scroll down and select Audio/Visual.
4. Now you turn it on by clicking on Background Sounds.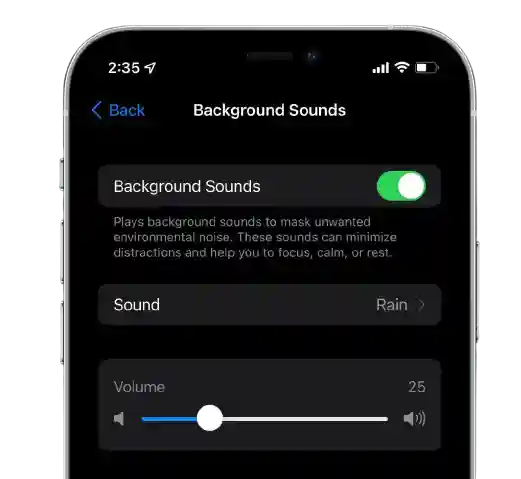 5. Click on the Sound option and select Rain.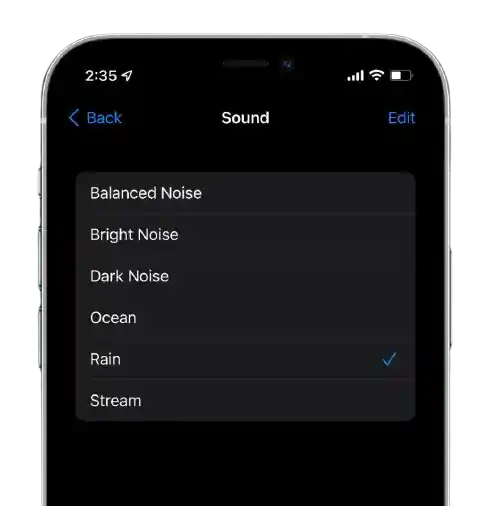 6. Now Rain Background Music is enabled on your iOS 15.
Also Read | How to Fix Bad iPhone 12 Battery Life?
Rain Sounds iOS 15 – FAQ
Q 1. How to listen to Rain and music iOS 15?
Ans – For listen rain background music on iOS 15 go to Setting>Accessibility>Audio/Visual>Background Sounds>Sound>Rain.
Q 2. How to Get Rain Sounds on iOS 15
Ans – It is very simple to get Rain Sound on iOS 15. for this you have to follow some steps bellow.
1. Open the Settings app
2. Select "Accessibility"
3. Scroll down and select "Audio/Visual"
4. Press "Background Sounds" and then turn them on.
5. Press the "Sound" button, and select "Rain"
Q 3. How much Background music are available on iOS 15?
Ans – There are multiple and very attractive music are available on iOS 15.
---
Conclusion – Friends, you have got this "How to Turn on Rain Background Music on iOS 15"? How was the article? Do tell us by commenting below. And if you like this post, please share it as much as possible.
Join Telegram, If You Like This Article Follow Us on Instagram, Twitter, and Facebook. We Will Keep Bringing You Such Articles.