Nowadays majority of our everyday tasks are dependent on the Internet. It has drastically changed from a luxury to a complete necessity in our lives. To cater to this digital need, all the service providers are competing with each other to provide you with the best internet plans.
One company that has taken its services to the next level is Optimum. It has introduced the new fiber Optimum Internet plans that have the potential to enhance the way we communicate and connect with each other.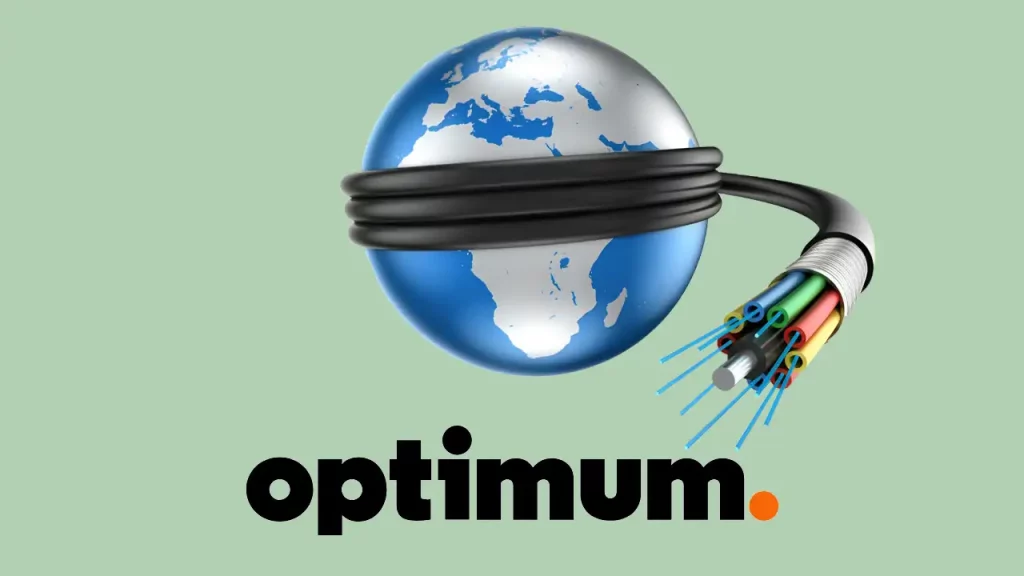 If you want to know about Fiber Net, its advantages, and how Optimum is delivering the best for its customers then you are at the right place. In this blog post we will have a detailed over of the Optimum fiber net service, so let's dive right in!
What is Fiber Internet?
Before going into details, let's first understand the definition of fiber internet. Fiber net is a type of broadband internet service. It is also commonly known as FFTH (Fiber-to-the-home). As the name tells this type of internet uses thin optical fibers to spread and carry data at a fast speed.
In comparison to other forms of broadband internet like cable net or DSL, this advanced technology uses plastic fibers to transport the data at lightning-fast speed. This makes the internet connection quicker and gives the user an amazing and smooth digital experience.
Unmatchable Speed:
One of the most common advantages of opting for fiber internet is that you will get an exceptional speed. If you shift from cable or DSL internet to fiber, you will notice that the speed is way faster than usual. It can transmit and spread the data in just a few seconds.
With almost 1000 Mbps download and upload speed, it is one of the top choices if you want the best. Whether you want to play video games, download files, stream movies, or do any other task, you can easily do it without any lagging or latency with fiber internet.
Low Latency
High latency is another problem that is mostly faced by the people. Wi-Fi with strong connectivity is a must for multiple things like online exams or playing games. We all agree that it is really frustrating when you continuously get the loading icon on your screen but you don't have to face such issues with fiber internet.
Symmetrical Speeds:
One thing about Optimum fiber net that you can't miss is their symmetrical speed. It means that the download speed and upload speed are similar to give you a smooth user experience.
Most of the service providers only have good download speed but they fail to provide the same upload speed. This can cause problems when you are running cloud-based apps, video calling, or uploading any large files.
Why You Should Choose Optimum 100% Fiber Internet?
Optimum is a well-known internet and cable TV service provider that caters to the customer's needs exceptionally. To fulfill the demand for high-speed and reliable internet, Optimum has introduced a new fiber network.
Here are a few reasons why Optimum tops the fiber internet game:
High Availability
Optimum is a big service provider with millions of users all over America. It is now expanding its reach so that its customers can have easy access to the fiber network. You can easily check the availability of the services in your region through the company's official website.
However, if you find any problem in locating then you can contact the Optimum en español for better guidance.
Unlimited Data
There are many service providers present in the market but not all of them offer perks like free unlimited data. If you buy Optimum Fiber Internet, you don't have to worry about any hidden charges or data capacity. Whether you want to download, use the browser, or play games, you can do it without any limitations from Optimum.
Smart WI-FI 6
Smart Wi-Fi 6 is the most advanced version of the internet that you can find. Only some top service providers like Optimum offer this new technology to their users. There are a lot of benefits to using this cutting-edge technology including a boost in the network space.
This means that with smart Wi-Fi you can connect multiple devices at the same time. This option is best for families with more users as they can all access the internet at the same time without any lagging or connection problems. Moreover, the Wi-Fi 6 also enhances the device's performance and works as a game changer in the digital world.
Conclusion
We all understand that good quality and high-speed internet is a need nowadays. The new Optimum Fiber Internet covers all the requirements of the user amazingly. It gives remarkable speed, less latency, high reliability, and most importantly good connectivity.
All these amazing features make it the top choice of customers for both personal and professional usage. So don't wait and explore the Optimum Fiber Internet plans now to boost your digital experience.
Join Instagram, If You Like This Article Follow Us on Twitter, Facebook, Join Telegram and Subscribe Our YouTube Channel. We Will Keep Bringing You Such Updates.