Online MNP Status – Hello friends! Welcome to the eBuzzPro.com blog. And in today's article we will know about "MNP Status Online Checker: Know Your Porting Status". Although all of us must have changed our SIM operator at some point or the other.
Friends, if you have also done MNP of your mobile number. And you want to "Check MNP Status Online"? So you have come to the right place. Because by using the online MNP Status Checker Tool given below, you can easily check the MNP Status of your SIM.
MNP Status Online Checker By eBuzzPro
By the way, "mnp status by storyslash" is already available on the internet. But that tool sometimes works and sometimes it doesn't. That is why I have provided you the mnp status check number tool on behalf of this eBuzzPro.com above.
However, many brothers want to port their own from Jio to Vi (Vodafone Idea). So in such a situation they need to do "jio to vi mnp status check". And you can easily do this work by using the tools provided in this website.
However, for your information, let me tell you that all the process of porting from one network to another is determined by TRAI (Telecom Regulatory Authority of India). That is, the process of port comes under TRAI only.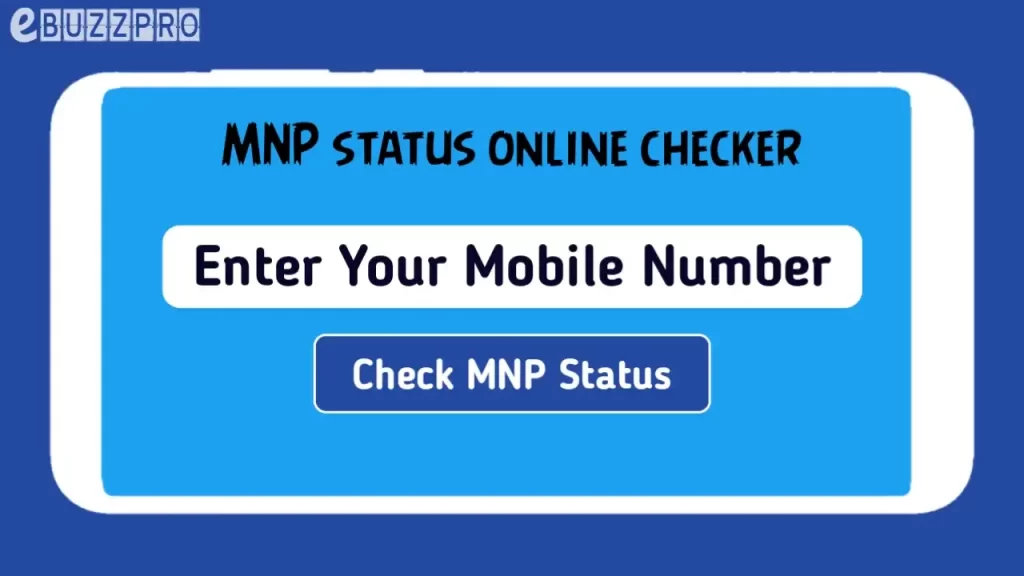 What is MNP Status by eBuzzPro.com?
Before telling you about MNP, let me tell you that the Full Form of MNP is Mobile Number Portability. And this MNP Status by eBuzzPro is a free web-based tool. Which gives the freedom to the mobile number users of all the operators to check the mobile number portability status online.
With the help of this MNP Status Checker provided by eBuzzPro, you can check all mobile number portability status online of all telecom companies like Airtel, Idea, Vodafone, VI, Jio, BSNL, MTNL, RCom in India.
How to Check MNP Status Online?
Search MNP Status Checker by eBuzzPro on Google.
Now Open First Result on Which Appear on SERP.
Now Scroll eBuzzPro's Page and Enter Mobile Number.
Once Make Sure, You Entered Correct Number.
Now Click on Check MNP Status.
Now Wait Few Seconds, and You'll See Result Bellow.
India has been divided into 2 Subscriber Zones, Zone 1 and Zone 2. Only people from Zone 2 can check their status.
| | |
| --- | --- |
| Subscriber Zone 1 | Subscriber Zone 2 |
| Delhi, Haryana | Andhra Pradesh, Assam |
| Gujarat, | Bihar, Kolkata |
| Jammu & Kashmir | Karnataka |
| Maharashtra, Mumbai | Kerala |
| Punjab | Madhya Pradesh |
| Rajasthan | North East, Odisha |
| UP East UP West | Tamil Nadu |
| Himachal Pradesh | West Bangal |
---
Conclusion – Friends, you have got this "MNP Status Online Checker: Know Your Porting Status" How was the article? Do tell us by commenting below. And if you like this post, please share it as much as possible.
Join Instagram, If You Like This Article Follow Us on Twitter, Facebook, Join Telegram and Subscribe Our YouTube Channel. We Will Keep Bringing You Such Updates.