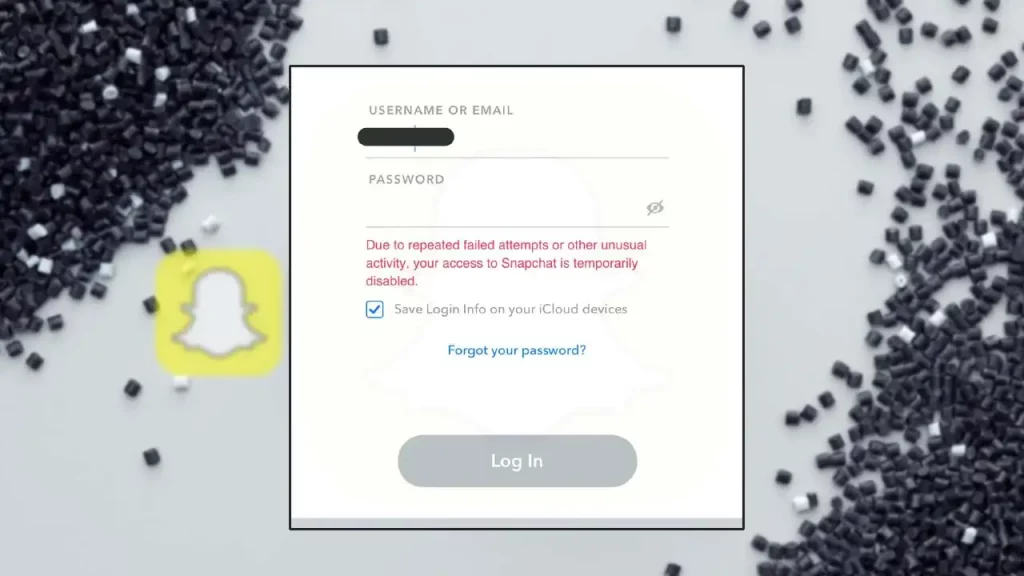 On August 4, some Snapchat users suddenly encountered the "Snapchat account temporarily disabled" problem. Where another this American Multimedia Instant Messaging App Snapchat is popular all over the world.
Now some Snapchat users are facing the problem due to repeated failed login. Warning notifications like repeated failed login attempts snapchat in 2022 are also being seen on his Snapchat login page.
Read : How to Share YouTube Video on Snapchat?
Snapchat Account Temporarily Disabled Due to Repeated Failed Login
Many Snapchat users vented their anger by reporting them on social media platforms. Because users said that their Snapchat account was temporarily disabled without any tampering with them. Although Snapchat users could not understand how the Snapchat account was temporarily disabled?
The same few Snapchat users began to discuss "Due to repeated failed attempts or other unusual activity, your access to Snapchat is temporarily disabled." on Reddit.
Read : How to Fix "Please Check Your Connection and Try Again" on Snapchat?
How to unlock a temporarily locked snapchat account 2022?
After facing this Snapchat account temporarily disabled error, now many Snapchat users have started searching snapchat reddit due to repeated failed login attempts. So let me tell you that you can unblock your temporarily disabled Snapchat Account.
If you received a message saying your Snapchat account has been temporarily locked, you can try logging back in via the app or on the web by going here and selecting "Unlock". If you are temporarily locked out and this method does not work, please wait 48 hours before attempting to log in again.
Source – Snapchat Support
Join Telegram, If You Like This Article Follow Us on Instagram, Twitter, Facebook and Subscribe Our YouTube Channel. We Will Keep Bringing You Such Updates.