TAGG Verve Ultra Smartwatch Review – Talking about Smartwatch, we get to see more than one Smartwatches in the Gadgets market. And in such a situation, TAGG has also launched its new Smartwatch TAGG Verve Ultra in the Indian market only last month. The price of this TAGG Verve Ultra Smartwatch has been kept at Rs. 2,999.
In this TAGG Verve Ultra Smartwatch, you get to see 1.69 inch 3D curved display. Apart from this, you have also been given SpO2, Real Time Heart Rate Monitor as well as Female Menstural Cycle Tracking feature. The same Nordic Chipset has been used in this Verve Ultra Smartwatch from TAGG.
Before knowing about the TAGG Verve Ultra Smartwatch Review, I have told you below about the Pros and Cons of this TAGG Verve Ultra Smartwatch. So if you were also looking for "best budget smartwatch" as well as "best smartwatch under 3000 rs". Then this smartwatch might just end your search.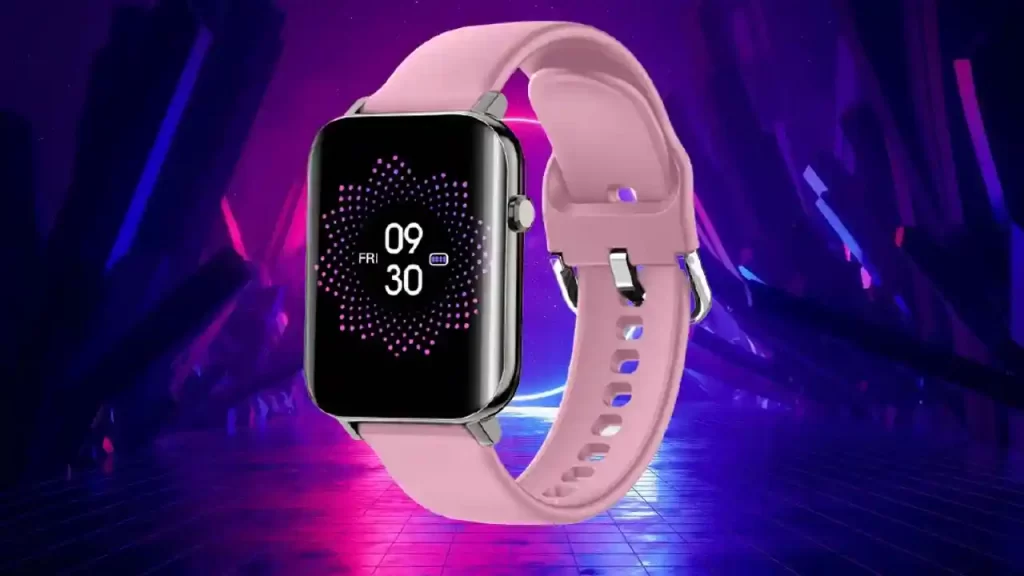 TAGG Verve Ultra Smartwatch Pros and Cons
You can buy TAGG Verve Ultra Smartwatch online from Amazon as well as Taggdigital.com official website. This is why more people are liking the TAGG Verve Ultra Smartwatch.
TAGG Verve Ultra Smartwatch Specifications
| | |
| --- | --- |
| Brand | TAGG |
| Model | Verve Ultra |
| Product | Smartwatch |
| Screen | 1.69 Inches |
| SpO2 | Yes |
| Heart Rate | Yes |
| Battery Life | Up to 10 Days |
| Charging Time | 2 Hours |
| Build Material | Zinc Alloy |
| Water Resistance | Yes (IPX68) |
TAGG Verve Ultra Smartwatch Review: is This Worth to Buy?
However, before buying any smartwatch product, all the information about it should be taken. And when it comes to smart watch, it becomes even more important for you to get information. Because in today's time everyone wants that all the features are present in a Smartwatch. For this you must read TAGG Verve Ultra Review.
TAGG Verve Ultra Review: Design
In terms of design, you will like the TAGG Verve Ultra. Its body is made of metal (zinc alloy) and apart from silicone for the strap, there is also an option of magnets. We had the TAGG Verve Ultra with magnet strap for review.
It was very comfortable to use it. Due to the magnetic strap, it can fit in any size wrist. The magnet strap keeps the smartwatch slipping out of hand, though that's not the case with the TAGG Verve Ultra.
The fittings are great and the build quality is also good. In terms of design, it is similar to Apple Watch. A button is found on the right side slightly upwards. It can be bought in Grey, Black and Pink colours. The total weight of the smartwatch is 43 grams.
TAGG Verve Ultra Review: Display
Talking about the display of this smartwatch, the display is bigger than other watches in the market. The color and contrast of the display is good. The brightness of the display is 500 nits. In such a situation, there is no special problem in strong sunlight.
It has a 1.69-inch LCD IPS display with a resolution of 240×280 pixels. There is not much bezel with the display. In this case you get a bigger display. The touch of the display is smooth and fast.
TAGG Verve Ultra Review: Performance
Talking about the performance, this smartwatch of Tag has Bluetooth 5.0 for connectivity. Apart from this, in addition to 24-hour heart rate monitor sensor, spO2 sensor has also been given to monitor blood oxygen. TAGG SenseIQ technology is also supported with these sensors.
There is no inbuilt GPS with the watch. For GPS, this watch uses the phone's GPS. Screen wakeup is a bit slow. After raising the wrist, you have to wait for a few seconds, only after that the screen turns on. The watch can be paired with the Tag Fit app. The app needs many updates.
TAGG Verve Ultra Review: Battery Life
As far as the battery is concerned, you get a magnetic dock charger in the box, with the help of which you will be able to fully charge the watch in two hours. The battery life of TAGG Verve Ultra will be said to be good.
The company has claimed 10 days for battery backup and during the review, we got 8 days of backup. It has a 210mAh battery. During this time we used TAGG Verve Ultra for 12 hours every day.
TAGG Verve Ultra Smartwatch Review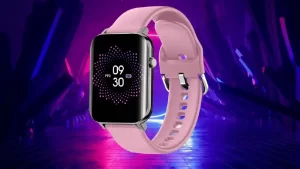 If you are serious about getting health or fitness-related data, then the TAGG Verve Ultra might not be the right choice. want a watch that looks premium and can last over a week, then get the TAGG Verve Ultra.
Product Brand: TAGG
Product Currency: INR
Product Price: ₹2,999.00
Product In-Stock: InStock
Conclusion – Friends, how did you like this "TAGG Verve Ultra Smartwatch Review: is This Best Smartwatch to Buy" article? Do tell us by commenting below. Also, do share the post with your friends.
Join Telegram, If You Like This Article Follow Us on Instagram, Twitter, Facebook and Subscribe Our YouTube Channel. We Will Keep Bringing You Such Updates.