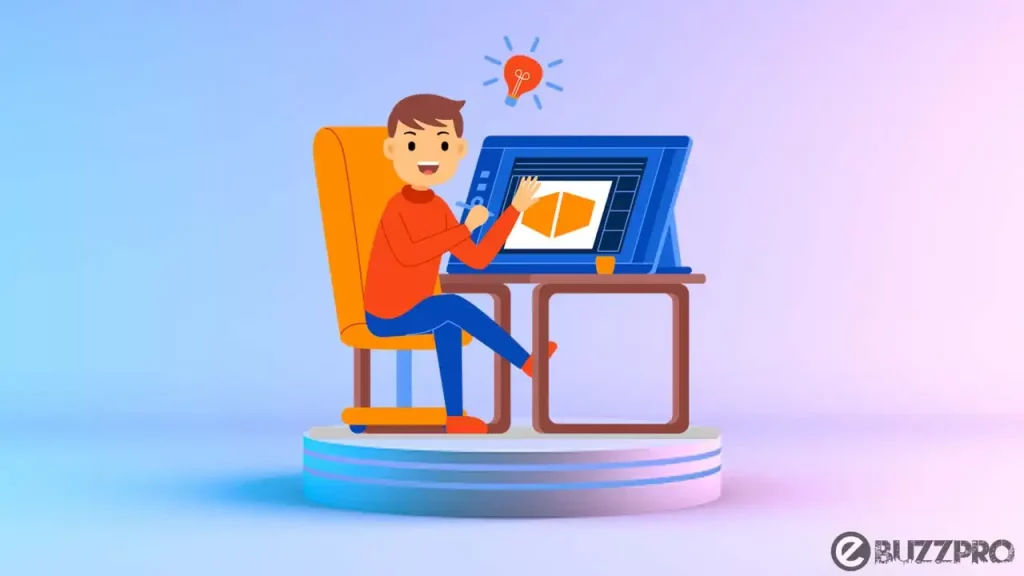 Free drawing software is an excellent way to master the fundamentals of digital drawing. If you are looking to make a masterpiece or want to create an advertisement to post via social networks, you might not require paid programs.
Several digital drawing programs are accessible and simple to get, but you might get overwhelmed since they are so many. Therefore, we have selected a few of the most effective drawing apps that work with Windows 10. Let us dive in!
The interface of the program resembles a standard drawing tool integrated into an operating system. The free digital art program can handle the job of drawing volumetric designs, moving items, or transparent shapes.
Additionally, it can work fast, even on devices that aren't powered. Paint.NET supports layers and offers various effects. There are tools to blur and sharpen styling along with noise reduction. If you want to, the features of the program can be enhanced with plug-ins. Furthermore, this free paint program lets you scan images and then enhance them.
The developers have enhanced the overall performance and reduced memory usage, allowing you to work on multiple projects simultaneously.
2. Krita
Krita is a professional drawing program developed by a group of artists to provide the top tools for creativity in a single software.
The software can be used to do any type of illustration or drawing. However, it's especially great for manga and comics. Panel templates and halftone filters, and perspectives tools are available, in addition to the standard brushes, fills, and pens. Each brush is completely customizable, and you can save custom brushes for later use. It has tools that are useful for drawing straight lines, vanishing points, and smooth designs. There are layers, masks, and a variety of tools for transformation, HDR support, and advanced functions for selection.
3. Vectr
Vectr is among the most popular drawing programs that are free for Windows to design icons and cards, logos, brochures, and other digital artworks with fewer details. A vector-based program comes with an extensive set of tools for editing images with built-in version control as well as real-time collaboration and sharing of designs. It also has an easy-to-use interface.
Vectr has great tools for layering images, changing the appearance or color of an image, printing and exporting images without compromising quality, and sharing artwork via social media sites such as Twitter, Facebook, etc.
Vectr can be downloaded online or on your desktop on a variety of platforms. You can also use this software online without downloading it. Just ensure a strong internet connection like CenturyLink for smooth usage of the program. You can check CenturyLink Internet plans and get one according to your requirement.
It's an app that's well-designed with a wealth of tutorials for free that makes it easy to master and use.
4. Clip Studio Paint
Clip Studio Paint is a common drawing program that is used for manga drawing. It is designed for people who like drawing and painting. It recreates a natural brush experience compared to other drawing programs that allow you to draw your image, however, you'd like. It is accessible on every platform, and users can use an initial trial for free before buying the ultimate version.
Clip Studio even lets you create animations, all on one screen. You can make a complete comic and then export it directly to platforms or design it to print. Clip Studio also has a complete set of brushes and a market in which you can purchase brushes made by artists who use them.
5. Paint 3D
Paint 3D is a new version of MS Paint that can create 2D or 3D objects irrespective of the level of skill. Existing models are available to use, and you can create your models if you're creative enough.
Paint 3D gives real-world textures as well as filters that you can apply to your artwork to give them life. It is possible to turn your drawings into a 3D drawing with the tools included within the application.
One of its impressive features is its customizable canvas. It lets you resize the window you are currently in instead of opening a new one. In addition, since it's an integrated application within Windows, it is free.
6. Inkscape
It is one of the best drawing software, free for graphic artists, designed by a team of highly skilled artists and enthusiastic. The software is free drawing software packed with top features and great tools, making it an effective alternative to expensive tools such as Adobe Illustrator.
Inkscape is a user-friendly and flexible interface, simple node editing with efficient vector editing tools and filters with advanced effects, generous export options, a wide selection of snapping tools, and more.
Conclusion
Digital painting is an evolving artwork that provides a path towards painting with tablets and creating fine art with care on a computer. The above-mentioned software list contains some of the best drawing software that beginners and professionals can use to create their masterpieces.
Join Telegram, If You Like This Article Follow Us on Instagram, Twitter, Facebook and Subscribe Our YouTube Channel. We Will Keep Bringing You Such Updates.