Zoro.to is a website that hosts pirated anime content. It is one of the most popular anime streaming sites in the world, with over 205 million visits per month. Users can download anime episodes with subtitles or dubbed versions in ultra HD quality. But users suddenly getting "Zoro.to Bad Gateway Error" & Zoro.to Down. Now users are curious about to know that What Happened to Zoro.to?
When users are trying to access Zoro.to anime website, During the past few hours, Zoro.to began redirecting to a new domain with the site now sporting all-new branding. Now some users are searching "Zoro.to Name Change" on google.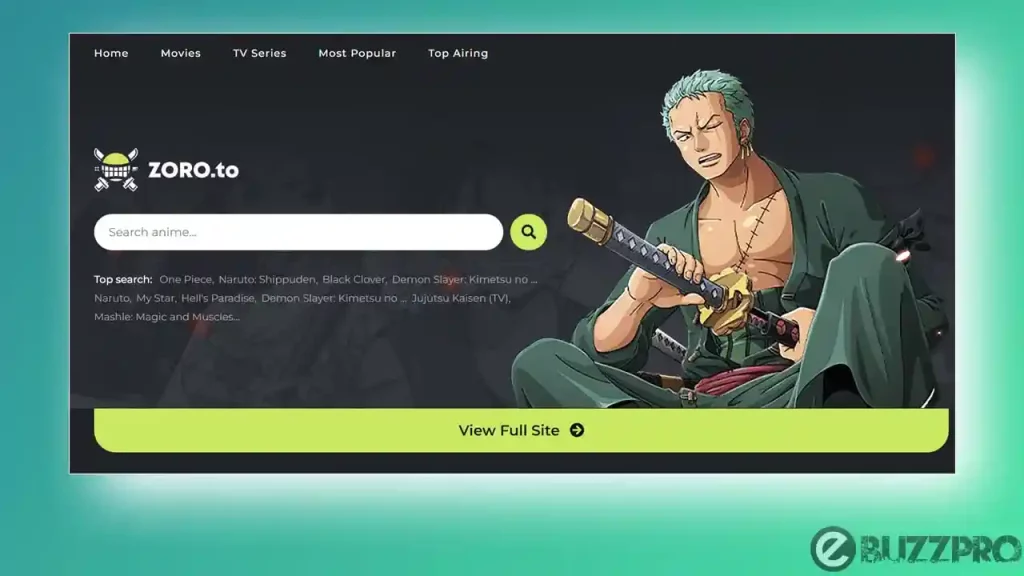 What Happened to Zoro.to? Zoro.to Name Changed?
Zoro.to is Rebranding to Aniwatch.to – in an official post Zoro.to (Now Aniwatch.to) said that They've changed Zoro.to into Aniwatch.to. Because recently they were forced to change the domain as well as theme of the website due to DMCA issues.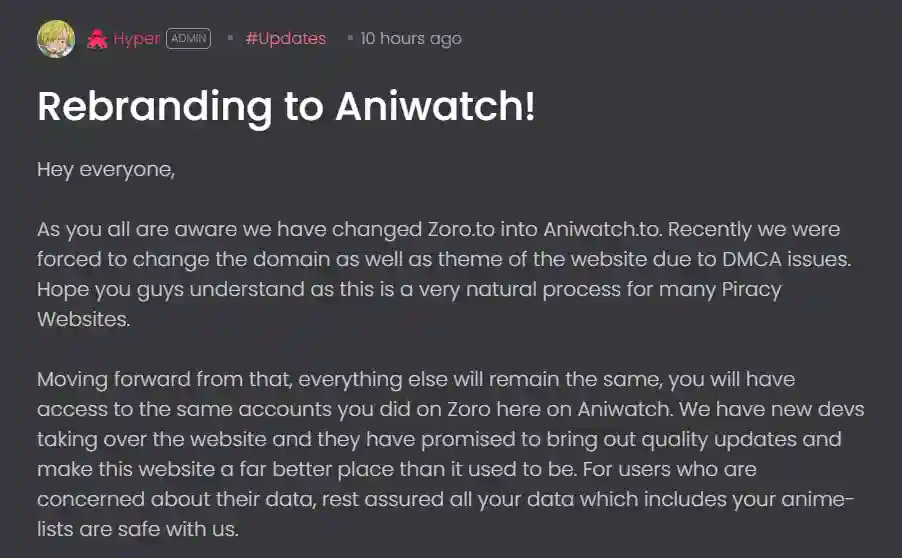 Visitors to the Zoro.to domain are currently redirected to a new one; Aniwatch.to. But still Some users are experiencing AniWatch Down issue while trying to access. in this situation a huge number of Zoro.to users are now looking for Zoro.to Alternatives.
Is Zoro.to changed to Aniwatch?
In July 2023, Zoro.to was suddenly "acquired" by a new team and rebranded. The new site, which now uses the domain name Aniwatch.to, has a new design and features some new functionality.
However, the core offering of the site remains the same: free streaming of pirated anime content. Some posts on Social media saying that Zoro.to name Changed to Sanji.to. But still not clear yet.
Join Instagram, If You Like This Article Follow Us on Twitter, Facebook, Join Telegram and Subscribe Our YouTube Channel. We Will Keep Bringing You Such Updates.