Instagram schedule posts is a feature that allows you to create and publish Instagram posts and Reels in advance. This can be a great way to save time and ensure that your content is published consistently, even when you're not available to do it manually. Unfortunately, dozens of users are experiencing Instagram schedule posts not working problem.
To schedule an Instagram post, you need to have a professional account. Once you have a professional account, you can schedule posts directly from the Instagram app or through a third-party scheduling tool.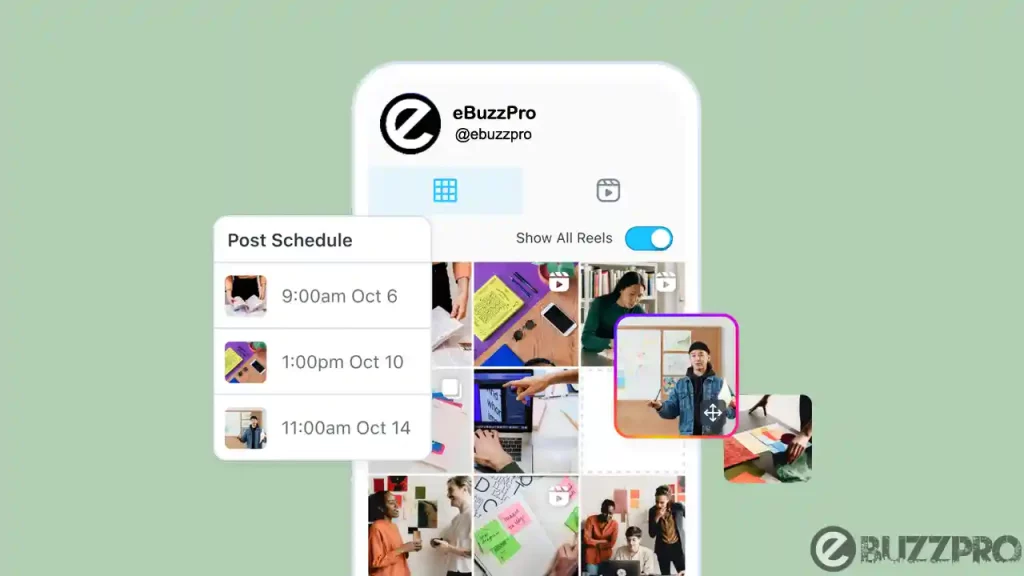 So if you're also a victim of 'Instagram schedule posts disappeared' problem. Then this article could help you to get rid of Instagram schedule posts not working problem.
Why is Instagram schedule posts not working?
There are a few reasons why is Instagram schedule posts not working properly. Some of the most common reasons include.
You Don't Have a Professional Account – Scheduled posts are only available to professional accounts. If you have a personal account, you can switch to a professional account for free.
You Haven't Linked Your Instagram Account to a Facebook Page – To schedule posts, your Instagram account must be linked to a Facebook Page that you own or manage.
Instagram Deleted the Post – If your scheduled post violated Instagram's Community Guidelines, the platform may have automatically deleted it.
You Scheduled the Post using a Third-party App – If you used a third-party app to schedule your post, it's possible that the app had a glitch or that your account was disconnected from the app.
Glitch with the Instagram App or Website – Sometimes, technical issues can cause scheduled posts to disappear.
How to Fix "Instagram Schedule Posts Not Working" Problem?
If you are experiencing issues with the Instagram schedule post option not showing issue, here are some possible ways to fix this Instagram schedule posts not working problem.
1. Check Your Internet Connection

Make sure that you have a strong and stable internet connection. Instagram needs a reliable internet connection to function properly, and if you have a weak or intermittent connection, it can cause problems with scheduled posts.
2. Restart Your Phone or Computer

If you're using Instagram on Android, iPhone or on PC, Then this can sometimes fix minor glitches that may be preventing your scheduled posts from working.
3. Clear the Instagram App Cache

If you're still facing Instagram schedule posts not working problem, you need to clear the cache of Instagram App installed in your Android phone or iPhone. To clear the cache of Instagram App, Go to > Settings > Apps > Instagram > Clear Cache.
4. Reinstall the Instagram App
If clearing the app cache doesn't fix the problem, try reinstalling the Instagram app. This will remove any corrupted app files and install a fresh copy of the app.
5. Try Scheduling Your Post from a Different Device
If you're still having problems, try scheduling your post from a different device. This will help you to determine if the problem is with your device or with your Instagram account.
6. Try Scheduling Your Post at a Different Time
It's possible that there is a temporary problem with Instagram's servers. Try scheduling your post at a different time to see if that fixes the problem.
7. Contact Instagram Support
If you've tried all of the above and your scheduled posts are still not working, you can contact Instagram support for assistance. Instagram support can help you to troubleshoot the problem and find a solution.
---
Conclusion: Friends, how do you like this article "Instagram Schedule Posts Not Working"? Be sure to let us know by commenting below. And if you like this post, then please share it as much as possible.
Join Instagram, If You Like This Article Follow Us on Twitter, Facebook, Join Telegram and Subscribe Our YouTube Channel. We Will Keep Bringing You Such Updates.