Instagram is one of the most popular social media platform in the world. Instagram available in Mobile App and Web version. Instagram on the web allows you to use the social media app from a browser on your computer. Unfortunately, now Instagram users are facing Instagram Web not working problem.
If you want to access Instagram web (Instagram Website), simply go to the website Instagram.com and log in with your username and password. You can also use your Facebook account to log in. It offers most of the same features as the mobile app, so you won't miss out on anything.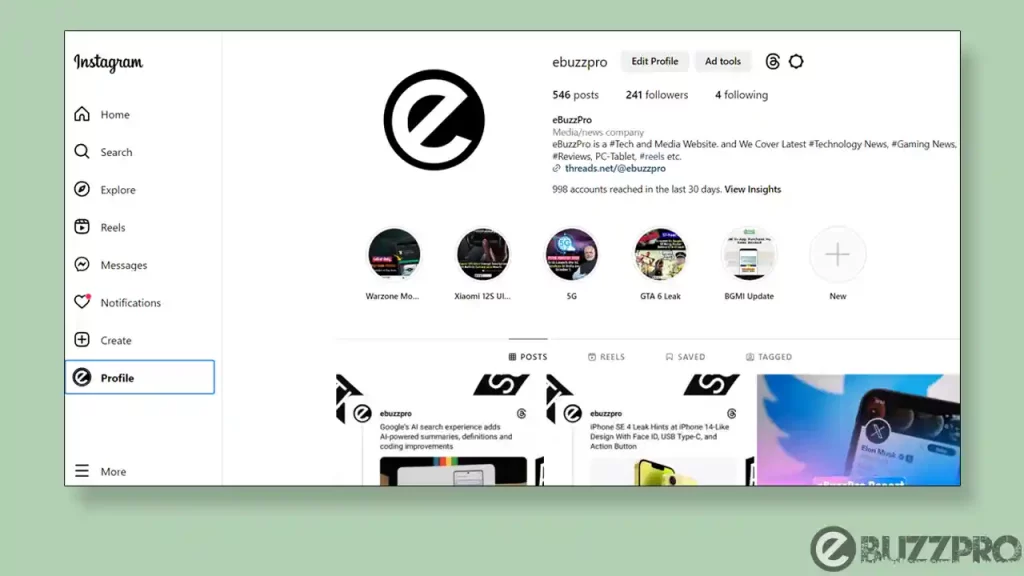 Now if you're thinking, that Instagram Web not working on Chrome, Safari, Firefox, Edge browsers, then this article could help you to get rid from this Instagram Web not working problem.
Why is Instagram Web not working today?
There are a few reasons why is Instagram Web not working Properly. Some of the most common reasons include.
Internet Connection Problems – If you don't have a good internet connection, Instagram web may not be able to load properly.
Instagram Server Problems – In rare cases, Instagram's servers may be down or experiencing technical difficulties. Instagram web may not work.
Browser Problems – If you're using an outdated or incompatible browser, Instagram web may not work properly.
Account Problems – If you're having trouble logging in to your account, make sure you're using the correct username and password.
Problem with Computer's Security Settings – If your computer's security settings are too strict, they may be blocking Instagram web.
How to Fix "Instagram Web Not Working" Problem?
If you are experiencing issues with the Instagram website won't let me log in issue, here are some possible ways to fix this Instagram Web not working problem.
1. Check Your Internet Connection
This is the most basic troubleshooting step, but it is often overlooked. Make sure that your device is connected to the internet and that you have a good signal. You can try restarting your router or modem, or connecting to a different network.
2. Check Instagram's Server Status
Make sure Instagram's Server is live. Sometimes, there are problems with Instagram's servers that can prevent users from seeing suggested reels. You can check Instagram's status page to see if there are any known issues.
3. Clear Your Browser's Cache and Cookies
If still you're experiencing Instagram Web not working issue, Your browser's cache and cookies can sometimes store outdated information that can interfere with Instagram web. You need to clear your browser's cache and cookies and try again. To clear the cache of Browser Open Chrome Browser > Tap on Three Dots on Top Right Corner > More Tool > Clear Browsing Data > Choose Time Duration > Check the Boxes > Clear Data.
4. Update Your Browser
If you are using an outdated browser, it may not be compatible with Instagram web. Update your browser to the latest version and try again. To check if your browser is up to date, go to the browser's website and look for the latest version.
5. Disable Your Ad Blocker
Ad blockers can sometimes interfere with Instagram web. Try disabling your ad blocker and see if that fixes the problem.
6. Try using a Different Browser
Sometimes, a problem with your browser can prevent Instagram web from working properly. Try using a different browser, such as Chrome, Firefox, or Safari.
7. Contact Instagram Support
If you have tried all of the above and still Instagram Web not working, you can contact Instagram support for help. You can do this by going to the Instagram website and clicking on the Help tab.
---
Conclusion – Friends, you have got this "Instagram Web Not Working" How was the article? Do tell us by commenting below. And if you like this post, please share it as much as possible.
Join Instagram, If You Like This Article Follow Us on Twitter, Facebook, Join Telegram and Subscribe Our YouTube Channel. We Will Keep Bringing You Such Updates.