Are you facing "YouTube Vanced Error 400" message on YouTube Vanced app? Don't worry, you're not alone. YouTube Vanced is a modified version of the official YouTube app that provides additional features not available in the original app.
It is essentially an ad-free version of YouTube that offers background playback, screen-off playback, and other features that the official app does not provide. but now Plenty of YouTube Vanced users are facing "There was problem with the network 400 YouTube Vanced" problem.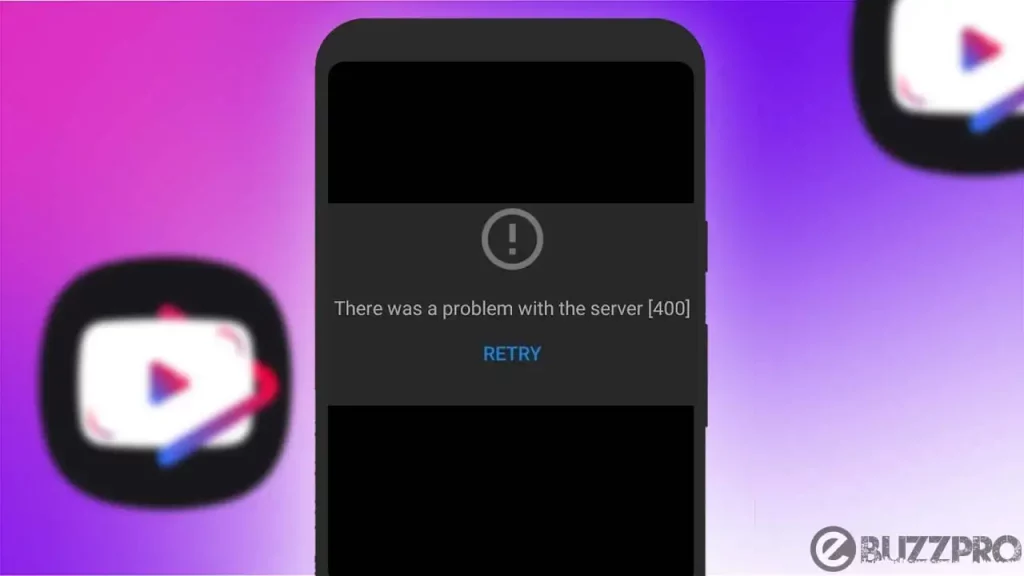 Read : YouTube Vanced Not Working
So friends this article will help you to get rid from this "YouTube Vanced Error 400" message on YouTube Vanced app.
Why is YouTube Vanced Error 400 Showing?
It's important to note that YouTube Vanced is not an official app and is not available on the Google Play Store. Error 400 on YouTube Vanced typically means that there was a problem with the request that was sent to YouTube's servers. Here are a few possible reasons why this error might occur
Incorrect Login Credentials – YouTube Vanced requires a valid Google account to work properly. If the login credentials you provided are incorrect, you may encounter an Error 400.
Outdated Version of YouTube Vanced – If you're using an older version of YouTube Vanced, it may not be compatible with the latest version of YouTube. Updating to the latest version of YouTube Vanced can often resolve this issue.
Connection issues – If there are issues with your internet connection or if YouTube's servers are experiencing high traffic, it may result in Error 400. Try restarting your device or connecting to a different network to see if that resolves the issue.
Corrupted Cache and Data – In some cases, a corrupted cache or data in the YouTube Vanced app may cause Error 400. Clearing the app's cache and data or uninstalling and reinstalling the app may help resolve this issue.
Ad-blockers or Other Third-party Apps – Certain ad-blockers or other third-party apps may interfere with the functioning of YouTube Vanced, causing Error 400. Try disabling any such apps and see if the issue is resolved.
Also Read : Fix 'YouTube Vanced The Following Content is Not Available' Problem
How to Fix 'YouTube Vanced Error 400' Problem?
If you're experiencing the "YouTube Vanced Error 400" problem, here are some steps you can take to troubleshoot and fix the YouTube Vanced Error Code 400 issue.
1. Check Your Internet Connection

Ensure that you have a stable internet connection to stream videos. You can try resetting your Wi-Fi connection or using a different network to see if that resolves the issue.
2. Check Your Login Credentials
Make sure that you're using the correct login credentials for your Google account. Try logging out and logging back in again to see if that resolves the issue.
Also Read : Fix 'YouTube Modestbranding Not Working' Problem
3. Clear Cache and Data
If still you're experiencing YouTube Vanced Error 400 issue, Clearing the cache and data of the YouTube Vanced app can often help resolve Error 400. To do this, go to your device's Settings > Apps > YouTube Vanced > Storage > Clear Cache and Clear Data.
4. Install Correct Route
To resolve the YouTube Vanced Error 400 issue, both apps (microG and YouTube Vanced) must be installed correctly. First download microG and YouTube Vanced on your Android phone if you haven't already removed the link below.
Install Vanced Manager App.
First Unzip MicroG & YouTube Vanced app.
First install MicroG App, then install YouTube Vanced.
Clear all the running tabs and open the YouTube Vanced, the issue will be fixed.
Also Read : Block YouTube Ads on iPhone
5. Uninstall and Reinstall the App
If clearing the cache and data doesn't work, try uninstalling and reinstalling the YouTube Vanced app. This can often help fix any corrupted files that may be causing the issue.
6. Wait and Try Again
If still YouTube Vanced Not Working, Sometimes, the issue may be on YouTube's end. In this case, waiting and trying again later may resolve the problem.
---
Conclusion – Friends, how did you like this "YouTube Vanced Error 400" article? Do tell us by commenting below. Also, do share the post with your friends.
Join Instagram, If You Like This Article Follow Us on Twitter, Facebook, Join Telegram and Subscribe Our YouTube Channel. We Will Keep Bringing You Such Updates.