Way to Bookmark Tweets on Twitter – Hello friends! Welcome to the eBuzzPro.com blog. And in today's article we will know "How to Bookmark Tweets on Twitter App Android and PC"? In the Twitter app, we get to use more than one feature. And now a feature of Twitter is Bookmark which not many people know.
Now many readers want to know how to bookmark Tweet in Twitter? This question is what people ask and search more. Who uses Twitter in a good way. However, when it comes to Twitter, Twitter keeps on bringing new features along with updates from time to time.
Friends, many people are facing the problem of twitter bookmarks not working related to this post. However, right now in this post, we will learn about how to do Twitter Bookmarks in Android, iPhone and PC (Laptop). And let us know below without any delay how to bookmark tweets easily?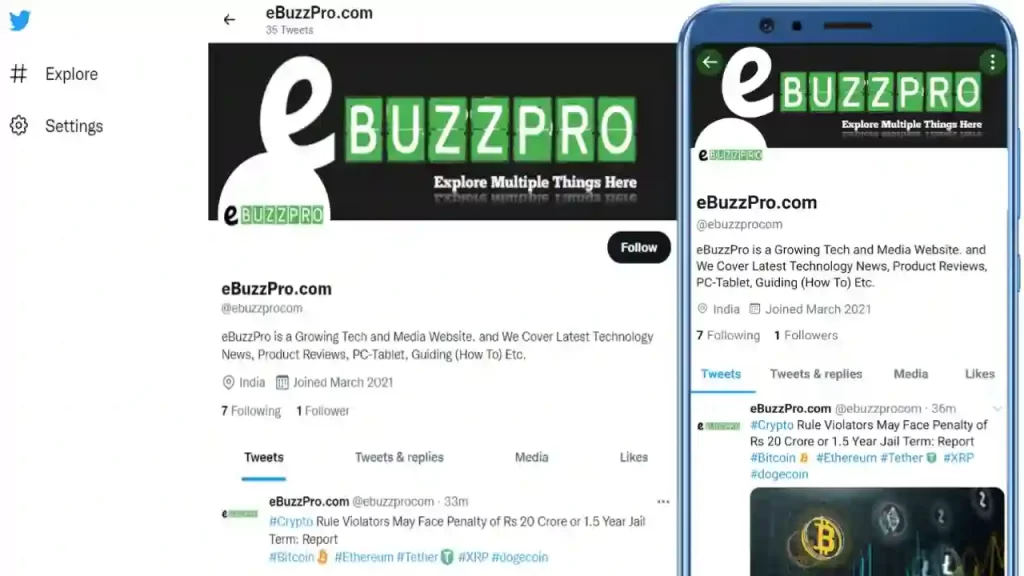 How to Bookmark Tweets on Twitter Using Mobile App?
To Bookmark Any Tweet on Twitter, Open Twitter App.
Now click on the Share button on the Tweet you want to bookmark.
Now some options will pop up in front of you. Here you click on the Bookmark option.
Now you have bookmarked this tweet on Twitter app.
Note – To see this bookmarked tweet, you have to click on the profile picture on the top left corner. Now you will see Bookmark in the left menu, click on it. Here you will get to see all the Tweets, which you have bookmarked.
How to Bookmark Tweets on PC (Web Browser)?
Friends, we have learned above that how can we bookmark any tweet in the Twitter app? So now we will know how we can bookmark Twitter Tweet in web browser on PC, Laptop, Computer, Desktop?
1. Open Twitter in a web browser and then find the tweet you want to share.
2. Click the Share button at the bottom right of the tweet.
3. In the pop-up menu, click "Add Tweet to Bookmarks."
4. To find your bookmarks, tap the bookmarks icon in the pane on the left of the page – it resembles a flag.
Note – To remove a tweet from your bookmarks, tap the Share icon and then in the dropdown menu, tap "Remove Tweet from Bookmarks."
---
Conclusion – Friends, how did you like this "How to Bookmark Tweets on Twitter App Android and PC" article? Do tell us by commenting below. Also, do share the post with your friends.
Join Telegram, If You Like This Article Follow Us on Instagram, Twitter, and Facebook. We Will Keep Bringing You Such Articles.