Way to Delete Transaction History in Google Pay – Hello friends! Welcome to the eBuzzPro.com blog. And in today's article we will know "How to Delete Transaction History in Google Pay App"? Often most of the people nowadays use UPI based apps to make online payment in India.
Among these UPI based apps, Google Pay, PhonePe, PayTM, WhatsApp Pay etc. are the most popular. By the way, Google Pay is also used heavily in India. But if you also use Google Pay to make payment. So you will get the Transaction History of each payment.
In such a situation, many people think of deleting this Google Pay Transaction History. So in such a situation many Google Pay users also search that how can we delete transaction history in google pay? So let us know about it below.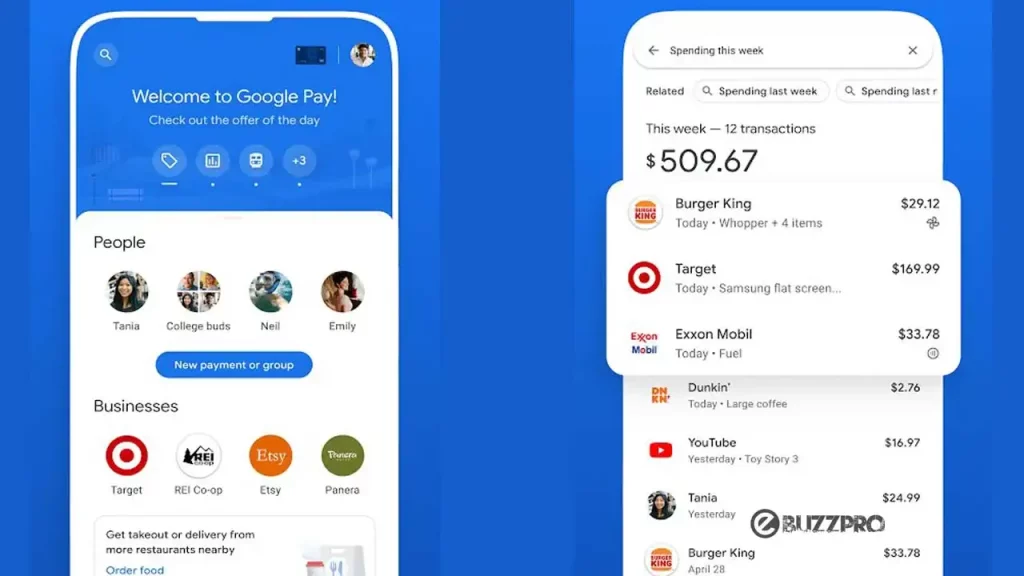 Delete Google Pay Transaction History
Friends, Google Pay is an online payment system. Which is based on the UPI system in India. We previously know this Google Pay as Google Tez. This Google Pay has been developed by Google itself. As I told you above that on making payment through Google Pay, a Transaction History is generated. And people want to delete google pay payment history.
For this, they keep searching for tricks of "remove google pay transaction history" on Google itself. So today we will tell you through this post below that how can we remove the transaction history of this google pay? For this, read the entire article given below carefully.
Read – Want to Delete Call History from My Jio App? Steps are Here!
How to Delete Transaction History in Google Pay 2022?
Although earlier there was no such way, with the help of which we could delete or remove the payment history of our Google Pay. But now many types of methods are in front of us. And today we will learn how to delete this payment history with the help of "my.account.google.com google pay".
Step 1. Open your "Google Chrome".
Step 2. Search for myaccount.google.com.
Step 3. Now page will redirect to Google Pay activity.
Step 4. Here select the third option "Data & personalisation".
Step 5. Scroll down and tap on "My Activity" Option.
Step 6. A new page asking to select topic or product to delete should appear.
Step 7. Select the google payment transactions dates that needs to be deleted.
Step 8. Choose the google pay transactions you want to delete.
Step 9. Choose all time option to delete the whole transaction history.
Step 10. Now select Google pay and click on delete inside all the products option.
Step 11. At last, tap on the 'Delete' option. A pop will appear 'Before you delete', Click on "Ok".
Step 12. Another pop up will appear asking you 'Delete all of your Google pay activity?'. Scroll down and click on the "Delete" option.
Step 13. It'll take up to 10 to 12 hours to delete transaction history.
Read – How to Read Deleted Messages on Whatsapp by Sender? Android | iOS
---
Conclusion – Friends, you have to read this "How to Check Internet Usage on Windows 11?" How was the article? Do tell us by commenting below. And share this post as much as possible.
Join Telegram, If You Like This Article Follow Us on Instagram, Twitter, Facebook and Subscribe Our YouTube Channel. We Will Keep Bringing You Such Updates.