Hello Friends! Welcome to the eBuzzPro.com blog. And in today's article we will know "How to Disable Auto Macro Switching in Camera on iPhone"? Although Apple is very popular about the camera in its iPhones. Because the camera of iPhone gives a feel like DSLR.
Recently a new iPhone series has been launched by Apple. Which includes iPhone 13, iPhone 13 Mini, iPhone 13 Pro and iPhone 13 Pro Max. Very advanced cameras have been given by Apple in the iPhone 13 Series. Also there is a new feature Auto Macro Mode in it.
Also Read | How to Get Heart on iOS 15?
Although Macro Mode is now almost coming in Android phones. But Apple has always been known for its advanced technology. So many times when you are shooting a photo, and in such a situation an object comes very close. So the camera of the iPhone goes into Auto Macro Switching Mode.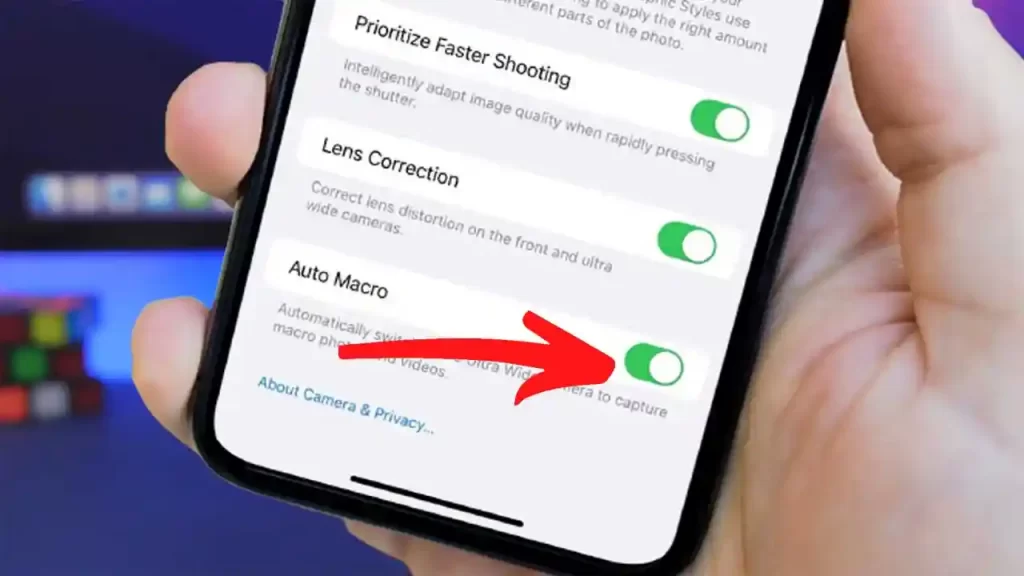 In such a situation, many friends do not like this feature. Due to which many people want to disable this Auto Macro Mode from their iPhone. So you do not panic, I have provided some steps for you below, you can easily disable Auto Macro Switching in Camera by following them.
How to Disable Auto Macro Switching in Camera on iPhone?
Until recently, the iPhone 12 had an iOS 14 update. But after this the iOS 15 update came in the iPhone 12 Series. But when the iPhone 13 came with iOS 15, now after this the update of iOS 15.0.1 has also come in the iPhone 12 and iPhone 13 series. So you will be able to disable Auto Macro in iPhone by reading the following steps.
Once your iPhone is Updated, To Turn Off Auto Macro Mode Go to Settings>Camera>Scroll Down>Toggle off the Switch for Auto Macro.
Go to "Settings" on Your iPhone.
Toggle Off the Switch for "Auto Macro".
That's All, Auto Macro Has Been Disabled.
---
Conclusion – Friends, you have got this "How to Disable Auto Macro Switching in Camera on iPhone" How was the article? Do tell us by commenting below. And if you like this post, please share it as much as possible.
Join Instagram, If You Like This Article Follow Us on Twitter, Facebook, Join Telegram and Subscribe Our YouTube Channel. We Will Keep Bringing You Such Updates.