Way to Move Safari Address Bar to Top on iOS 15 – Hello friends! Welcome to the eBuzzPro.com blog. And in today's article we will tell you that "How to Move Safari Address Bar to Top on iOS 15"? Recently, Apple has made iOS 15 update available in its latest iPhones.
And this includes the iPhone 12 Series. However, the just launched iPhone 13 series iPhone 13, iPhone 13 Mini, iPhone 13 Pro and iPhone 13 Pro Max only comes with the latest iOS 15. So do you also want to know how to bring Safari's Address Bar Back to Top in iOS 15?
Also Read | How to Turn on Rain Background Music on iOS 15?
This is a very simple step. But people search on Ios 15 safari address bar bottom reddit. So that they can get some idea of it. Apart from this, there are many tutorials related to "ios 15 safari address bar move to top" on YouTube.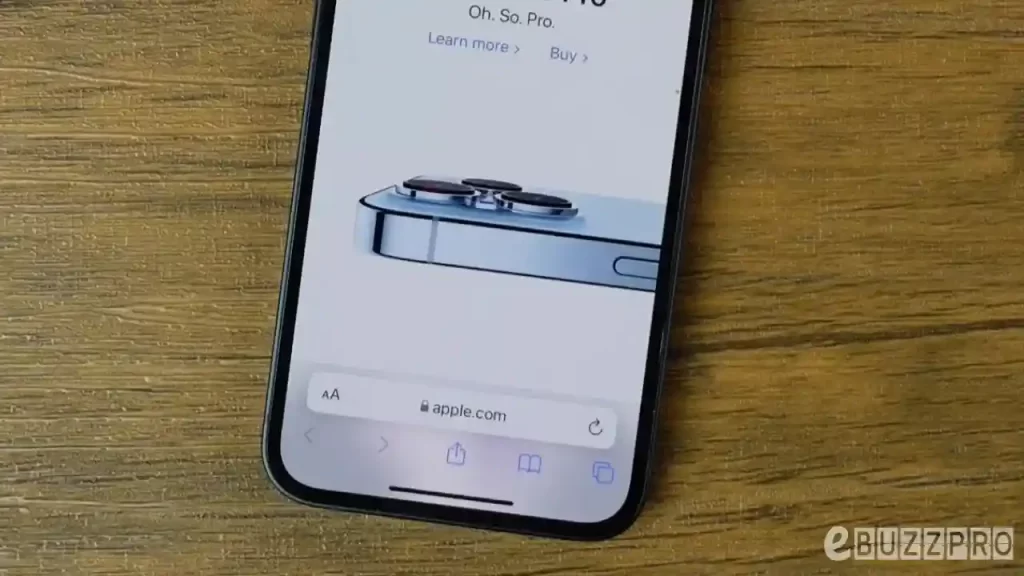 Note: this only applies if you've already installed the iOS 15 or iPadOS 15 update.
How to Move Safari Address Bar to Top on iOS 15?
Method 1: While Browsing
Open Safari on iPhone or iPad.
Tap on aA Icon on Bottom Left.
Now Tap on Show Top Address Bar.
That's All, Safari's Address Bar Moved to Top.
Method 2: Through the Settings
Go to Settings of iPhone of iPad.
Scroll Down and Tap on Safari.
Scroll Down and Choose Single Tab.
Go Back to Safari, Address bar Moved to Top.
So if you also want to move the address bar of Safari from bottom to top in iOS 15. So both the above mentioned methods are very effective for you. Very simple steps were given in both the methods. By following those, you can easily bring the Safari address bar to the top in iOS.
---
Related Post:-
---
Conclusion – Friends, you have got this "How to Move Safari Address Bar to Top on iOS 15" How was the article? Do tell us by commenting below. And if you like this post, please share it as much as possible.
Join Telegram, If You Like This Article Follow Us on Instagram, Twitter, and Facebook. We Will Keep Bringing You Such Articles.