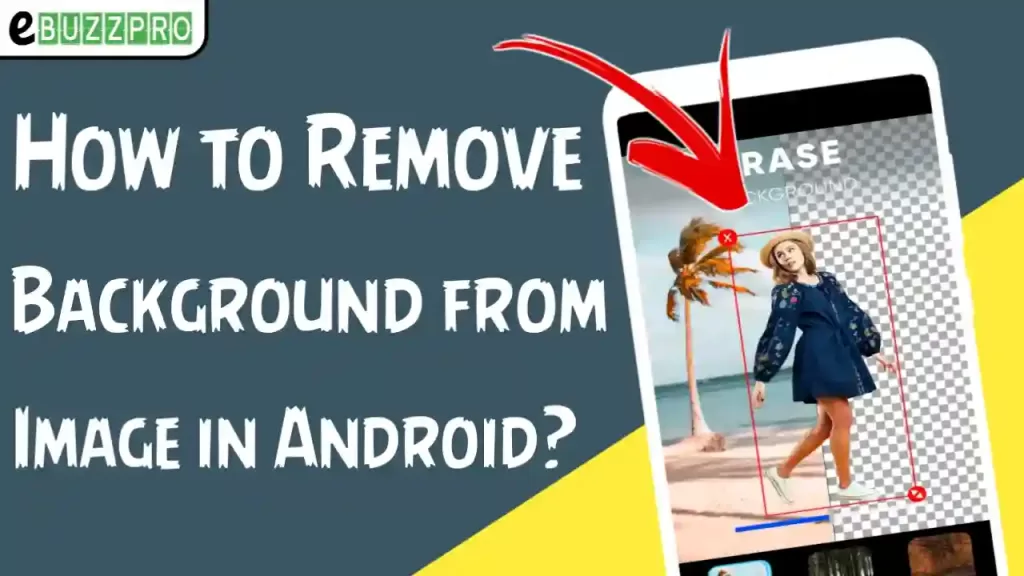 Way to Remove Background from Image – Hello Friends! Welcome to the eBuzzPro.com blog. And in today's article we will know that "How to Remove Background from Image in Android"? By the way, nowadays its methods have been told everywhere from internet to YouTube.
But when it comes to how to remove background of image in 1 click? So a lot of problems have started coming. By the way, I would like to tell you that today I have told you about a background remover Android app. With the help of which you can remove background in just 1 click.
We also have some friends who also search "remove background from image app" on the internet. So that they do not have to go to the Online Image Background Eraser website like Remove.bg. This website is already online.
Also Read | How to Read Deleted Messages on Whatsapp by Sender?
And work from internet only. But there are some such Background Eraser – Remove Background Apps on some Play Store on the internet. Which will remove the background from the image without the help of internet. So today we will tell you about it step by step below.
Remove Background from Image High Quality
By the way, a different craze of photo editing is going on nowadays. And in such a situation we need PNG images. PNG photo means the image in which only the object is there but its background is not there. That is, the background should be Transparent. We also know it by the name of PNG Image. By the way, PNG image is available for free to download on the internet.
But when we have to make our own image in PNG or Transparent Background. Then we need any online tool or any background eraser app. So with the help of the steps given below, you can do this work very well. So if your question was "how to perfectly remove background from image"? So follow the steps given below carefully.
Also Read | How to Set PUBG Emote Video Live Wallpaper in Android?
How to Remove Background from Image in Android?
So if you also want to erase the background of any of your HD images. So first of all you should follow the steps given below. Because the steps I have told you below. With its help, you can transparent the image in HD quality i.e. without degrading the image quality.
Step 1. If you also want to remove the background of your image. So for this you have to first install a Background Eraser – Remove Background app in your Android mobile. You will find the link of this app below.
Step 2. To install this app on your phone, you have to open this background eraser app. As soon as you open it, the interface of this app will open in front of you. You will be asked for some permission such as storage. So you have to do "Allow".
Step 3. As soon as you open the app, you will see the icon of Add (+) below. You have to click on this + icon. Now the gallery of your phone will open. And the image whose background is to be removed. That image has to be selected from the gallery.
Step 4. Now after selecting the image from the gallery, the background of your image will be removed in a few seconds. Along with this, you also get the features of some tools below. With which the app can also manually remove the background.
Step 5. Now when the background of your image is completely removed. Then you have to click on Next Arrow (➟) above. Now you will see Download/Save button on the top right side. By clicking on it, you can save your Transparent Image in Gallery.
So there are many such people too. Which online on the Internet also converts its image into a transparent background with the help of any Background Eraser Tool website. But some Photo Editors use Android apps like SnapSeed, PicsArt, Pixellab and many different apps. And also watch their tutorials.
Also Read | How to Make GTA San Andreas Reel on Instagram?
---
Conclusion – Friends, you have got this "How to Remove Background from Image in Android?" How was the article? Do tell us by commenting below. And if you like this post, please share it as much as possible.
Join Telegram, If You Like This Article Follow Us on Instagram, Twitter, Facebook and Subscribe Our YouTube Channel. We Will Keep Bringing You Such Updates.