'Safari' and 'Chrome' You must have heard more about Chrome out of these. Because most users from all over the world are using Android smartphones. Let me tell you that both Safari and Chrome is a web browser.
The "Safari" browser is for iOS devices, operated by Apple. On the other hand, "Chrome" browser which supports Android OS or say Smartphone, which is operated by Google.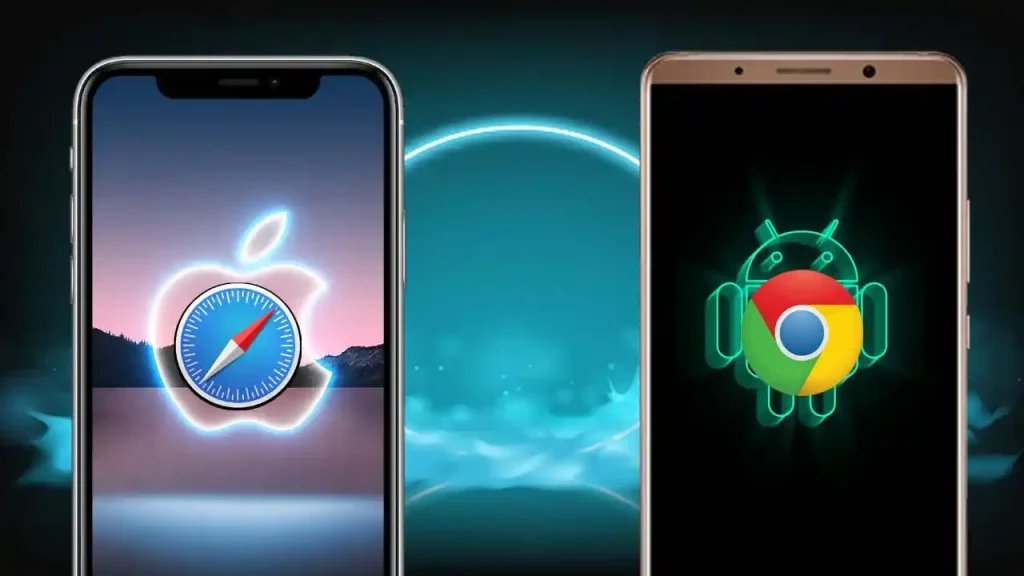 If you have an iPhone, iPad, or Mac, you must have used Safari for browsing. On the other hand, if you are an Android smartphone user, then you must have also used Google Chrome Browser.
So often many people ask the question "What is the difference between Safari and Chrome"? So let's tell you about it below.
Difference Between Google Chrome and Apple Safari?
In Google Chrome Browser, we get many different types of Themes, Menu, Settings options and more features. But in the same Apple's Safari, we only get the support of Dark and Light mode.
We do not get the support of Reader View in this Chrome browser of Google, whereas in Safari we get the support of Reader View feature.
Google Chrome can sync with any device like another Android device or iPhone. Whereas Safari is able to sync via iCloud only and only in iOS supported devices.
We get many extensions in Chrome browser. Even you can upload and use third party extensions in Chrome. But you cannot use third party extensions in Safari browser.
Apart from Android devices, you can use Google Chrome Browser on iOS devices (iPhone, Mac), Linux and Chrome OS devices as well. But you can use Safari only and only in iOS devices.
---
Which is most popular Chrome or Safari?

Google Chrome is more popular than Safari. In Google Chrome, you get freedom with more features.

Which should we use Chrome or Safari?

It depends on you and your device OS which browser you use.

Safari vs Chrome performance: Which is better?

The performance of Safari is much better in iOS devices. The performance of the same Chrome is better in Android devices.
Join Instagram, If You Like This Article Follow Us on Twitter, Facebook, Join Telegram and Subscribe Our YouTube Channel. We Will Keep Bringing You Such Updates.