Way to Turn Off Camera Sound in Snapchat – Hello friends! Welcome to the eBuzzPro.com website. And in today's article we will tell you "How to Turn Off Snapchat Camera Sound"? In today's time, Snapchat App will definitely be installed in many Smartphones around the world.
Although Snapchat is a social media app. But Snapchat App is mostly used to take Selfie Snap. You get countless filters in the Snapchat App, which are being liked a lot by the boys and girls of today.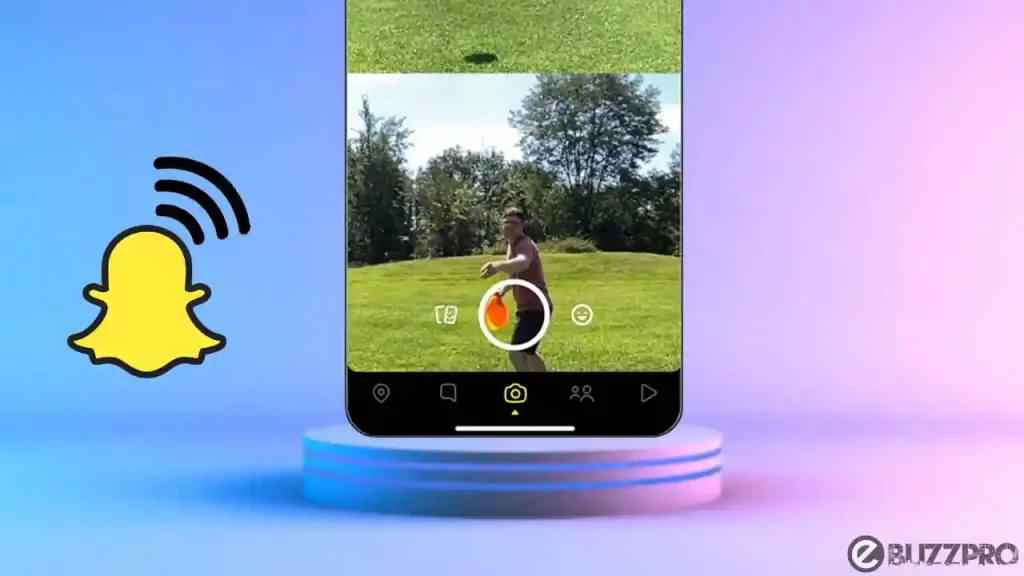 But now the problem is that in Snapchat the App does the Snapchat Camera Sound at the time of Snap. That is, many Snapchat users are troubled by the Snapchat Camera Shutter Sound. For some time now, Snapchat users have been searching on Google related to "snapchat camera shutter turn off".
Read Now – How to Use Snapchat Filters on Discord
But eventually they become sad. In such a situation, many Snapchat users have DM us on eBuzzPro Instagram, and told that they have to face snapchat camera shutter won't turn off problem. Such friends, this post will help you a lot in turning off snapchat camera sound.
By the way, you will find many articles on the internet, in which you have been told that how to turn off snapchat camera sound without muting? But you have tried all those methods. And you still have to face Snapchat camera shutter noise. So read this article carefully till the bottom.
Read Now : How to Enable Data Saver in Snapchat on iOS and Android
How to Turn Off Camera Sound in Snapchat?
For your information, let me tell you that Camera Sound is the default in Snapchat. And you cannot turn off Snapchat Camera Sound or Disable Snapchat Camera Sound. So in this case, you can easily turn off Snapchat camera shutter sound by following some of the steps given below.
1. Turn Off Snapchat Camera Sound using Silent Mode
If you are also troubled by Snapchat Camera Sound and want to turn off this sound. So first of all you have to put your phone on silent mode. Now you can easily use Snapchat camera without shutter sound.
2. Turn Off Snapchat Camera Sound from Camera App
Another way to turn off Snapchat camera sound is that you can do it using Stock Camera App. For this you have to follow the steps given below.
Open Camera App on Your Device.
Tap on Three Horizontal Lines (≡) on Top Right Corner.
Click on Settings (⚙️) icon.
Toggle Off the Camera Sounds.
3. Turn Off Snapchat Camera Sound Using Turning Down Phone's Volume
If you are an Android or iOS user, then this method can be useful for you. If you are troubled by the Camera sound in the Snapchat App, then friends, you can turn down the volume by pressing the Volume Down button of your Mobile Phone. Now the sound will not be heard in your Snapchat camera.
4. Turn Off Snapchat Camera Sound Using Do Not Disturb Mode
Now activate DND Mode (Do Not Disturb) in your device. Want to tell you that by activating DND Mode, your phone goes completely in silent mode. So now if you take a selfie in Snapchat, you will not hear the camera sound.
FAQ
Can I Turn Off the Shutter Sound on Snapchat?
Although Snapchat does not allow to turn off camera sound. but there is many methods to turn off Snapchat shutter sound in android or iPhone.
How do I Get Rid of the Clicking Sound on Snapchat?
One of the easiest way is Keep your mobile phone silent to get rid of the clicking sound on Snapchat.
---
Conclusion – Friends, you have to read this "How to Turn Off Camera Sound in Snapchat" How was the article? Do tell us by commenting below. And share this post as much as possible.
Join Instagram, If You Like This Article Follow Us on Twitter, Facebook, Join Telegram and Subscribe Our YouTube Channel. We Will Keep Bringing You Such Updates.